No space for standard sectional doors in your commercial or industrial building? The Compact folding sectional door fits anywhere. Whereas standard sectional overhead doors block the free ceiling space with their overhead rails, the Compact sectional door folds its panels in a small package above the door opening. This door allows you to install light fixtures, extractors, sprinklers or crane tracks without any problem. A unique solution for a wide range of design challenges.
The advantages of this unique sectional door: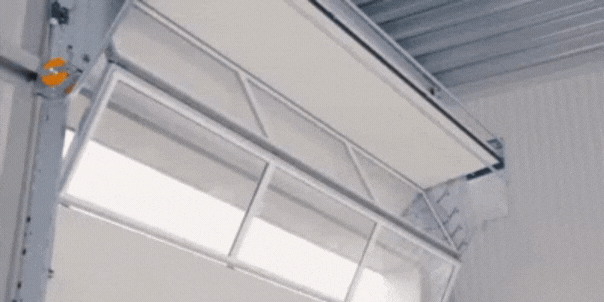 No ceiling rails, more space:
Due to the unique folding system, the insulated panels fold up above the doorway. No ceiling rails are required. So you have more space for installations or lighting. Our sectional door has no balance springs and is therefore low-maintenance.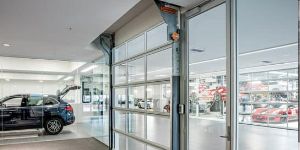 Versatile:
These sectional doors can be used in different areas. Whether as industrial doors or as commercial doors, it can be used anywhere. The good finish and the many design options mean that the sectional door always fits.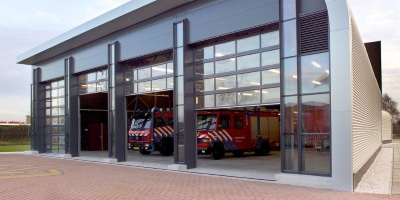 High quality:
This door has been continuously improved and adapted to the latest technologies for more than 25 years. Because only high-quality materials are used, the door is very durable. In addition, the hinges are located between the panels, so that it has a nice smooth surface both inside and outside. Unsightly hinges are always visible on the inside of other standard industrial sectional doors.
Customized sectional door
Compact sectional doors are of course well insulated and can be fully adapted to your wishes. Think, for example, of windows, a high-speed motor or a sectional door with a wicket door. This bifold door is standard protected against burglary and meets all security standards.
Want to know more? You can put together your own sectional door with our configurator. You will receive a quote directly from your door within 1 working day. Prefer to speak to an advisor first? Simply contact one of our consultants.