Anyone who has already installed the Compact door ones knows that the installation is a little different than with a standard sectional door. It's just as easy, if not easier, once you know how it works. Because we regularly hear that technicians assemble the panels differently than intended, we have written this article for you. This way you can be sure that your technicians will install the door as intended: easier and faster.
What is different?
While the panels of a sectional door are placed upright on top of each other in the rails, the panels of the Compact folding door are stacked lying horizontally. So, you don't have to stack the heavy panels vertically at height, but you can work comfortably from the floor. When all panels are mounted, the panels are lifted with the help of the motor and the steel cables. No lifting, highly convenient.
Properly packed, quickly installed!
The Compact door is packed in such a way that the panels are always stacked in the correct order. This means that the panel that is on top of the package will be hooked into the rails first, as this is the bottom panel. When stacking the panels, place the polystyrene from the packaging between them to protect the panels from scratching each other. Now the next panel follows.This is attached to the bottom panel with hinges. Repeat these steps until all panels are stacked on each other (still lying) and screwed together. The last panel, which is at the bottom of the package, is the top of the door, the so-called top panel. When all panels are mounted, lift the panels using the motor.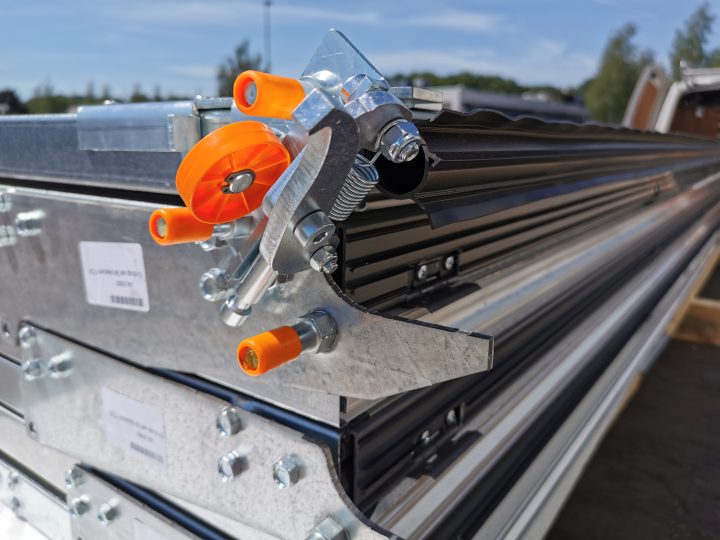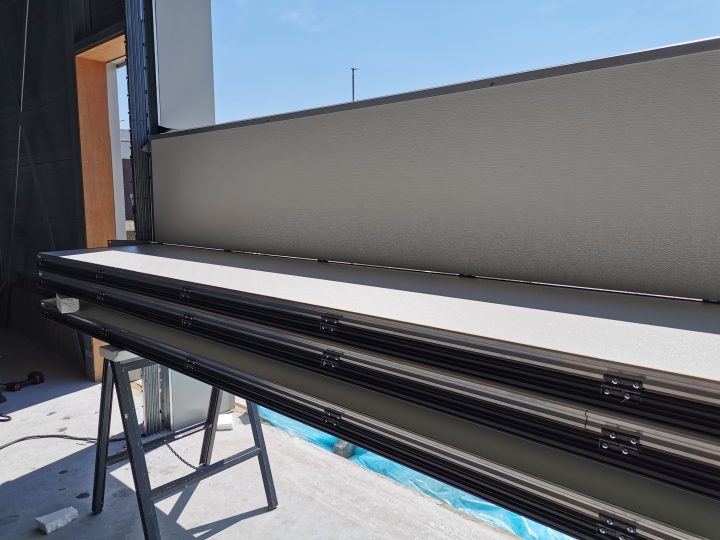 What is different about a wicket door installation?
However, if you have opted for a sectional door with wicket door, the installation of the panels looks a little different. The 4 lower panels in which the wicket door is located are each divided into 2 individual elements. These have to be installed in the correct order. Please follow the installation instructions that are enclosed with each door with wicket door. The remaining panels are not divided and can be installed one after the other as described above.
Entire installation in quick run
Step by step installation videos
We are currently busy creating some installation videos for you. These show you step by step how to install the Compact folding door. Since that are single videos, you can always access the video you need for the installation step you're working on. Here you get to the first videos of the installation. More videos will follow.