This combination offers you more!
Are you looking for a fire door with a fire delay of 120 minutes? Then you quickly have to rely on special doors, which can sometimes be quite expensive. Due to the fire-resistant properties, these doors often come with limitations. They sometimes take up a lot of space and you cannot choose windows or wicket doors for them. In such situations we recommend a combination of a Compact door and a fire curtain. In this way you combine a practical (and beautiful) door that you use every day with a fire curtain that only closes in the event of a fire.
Advantages of the Compact door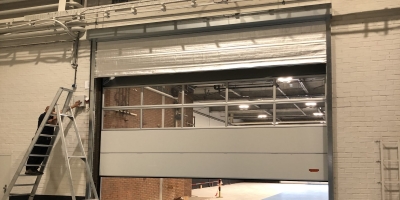 No ceiling rails, more space:
Our automated door's unique folding system allows the insulated panels to fold over the door opening. This leaves you with more space for lighting, installations or, for example, sprinklers. In addition, it looks much nicer when there is no steel frame on the ceiling.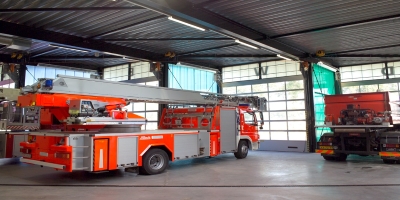 Practical and beautiful:
The unique folding system of the Compact door is of course very practical. In addition, it is also fully customizable in colour and design. It is available in 10 different standard colours so that the automatic door blends in harmoniously with its surroundings. The door can also consist entirely or partially of glass panels.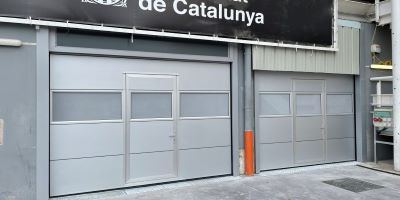 Wicket door possible:
The Compact door is also available as a door with a wicket door. This allows you or someone else to easily get in and out without having to open the entire door first.
Assemble your door yourself and get an offer
Did you know that you can compose this automatic door yourself online? In the online configurator you put together your door yourself, freely accessible and non-binding, of course. If you are happy with your configuration, you can request a quote or download a drawing.
Would you rather speak to one of our specialists for a personal consultation? Then let us advise you.