Looking for garage doors? Consider the Compact door. Customers all over the world have been using this unique door for over 25 years.
Your benefits when using Compact doors: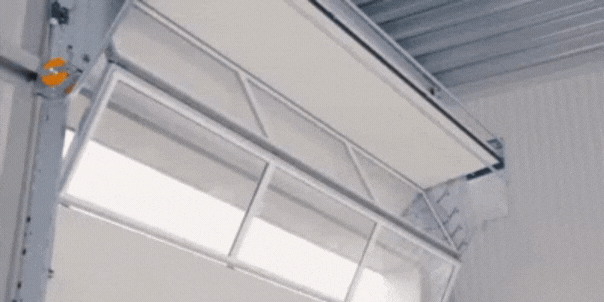 No rails on the ceiling:
Thanks to the folding system, the door panels fold up above the door opening. A garage door without tracks! This results in a nice clean ceiling and more room for lights and equipment.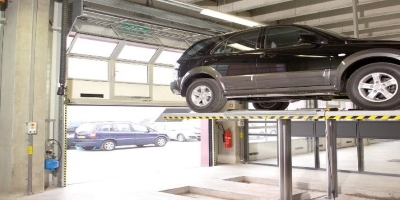 Maximise your overhead space:
Want to use the full ceiling height for installations or equipment? The Compact door is the ideal solution. For sloped roofs as well.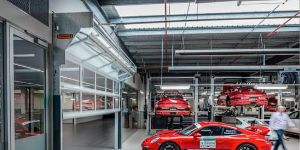 Low maintenance:
This door does not have balancing springs as many overhead garage doors do. Balancing spring are high in maintenance. Many design options, with or without windows, all possible colours, man door, it is all possible. We can even paint the visible parts, like side rails and profiles in the colour of your choice.
Request a price
Interested in a custom Compact door? The Compact door is perfect for door openings higher than 3 meters (10 feet). Design your garage doors online in our configurator: measurements, windows, controls, et cetera. Get a nice view of the door and a price from one of our local resellers in your region. You can also download technical drawings from the configurator.