Are you looking for suitable roll up doors for your company? And should it above all be practical, protect your goods from unwanted visitors and give you quick and easy access? Is it also nice that the door matches the appearance of your building? Rolflex Compact industrial doors go a step further than the typical overhead doors. Our doors are space-saving, beautifully finished and well insulated.
Space saving roll up doors
Our roll up door has all the advantages of a traditional one, plus: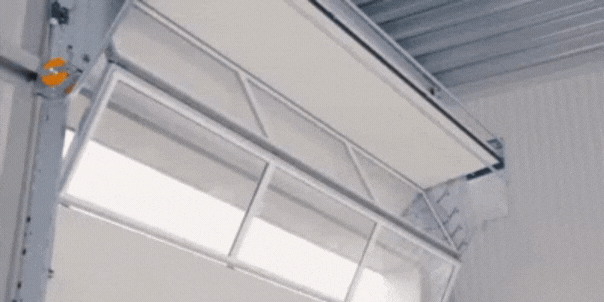 No ceiling rails, more space:
Due to the unique folding system, the insulated panels fold up above the door opening. No ceiling rails are required. So you have more space for installations or lighting than with standard sectional doors and you can also finish the room nicely. Our roll up door has no balance springs and is therefore less maintenance than standard ones.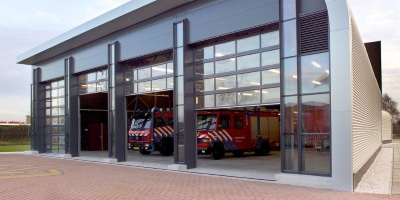 Versatile:
The space-saving system works ideally in industrial applications, such as crane tracks and spray booths or as a partition between halls. However, the roll up door also looks great in transactions in public areas such as showrooms or schools. Thanks to the beautiful finish and the option to design these commercial doors in all the desired versions, colours and sizes the door always fits.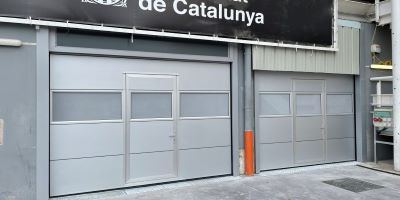 Wicket door possible:
The door is also available as a roll up door with a wicket door. This allows people to enter the building without having to open the entire door.
Compose your roller door yourself and receive your quote immediately
Did you know that you can put together your own roller shutters online? With the configurator you can put together your own roller door, of course freely accessible and without any obligation. Would you like a quote for your roller door or a technical drawing? This can also be done via the configurator.