Why should you consider the Compact folding door?
Even when other overhead doors do not fit, the Rolflex Compact folding door  will. Maximum use of overhead space; no rails on the ceiling.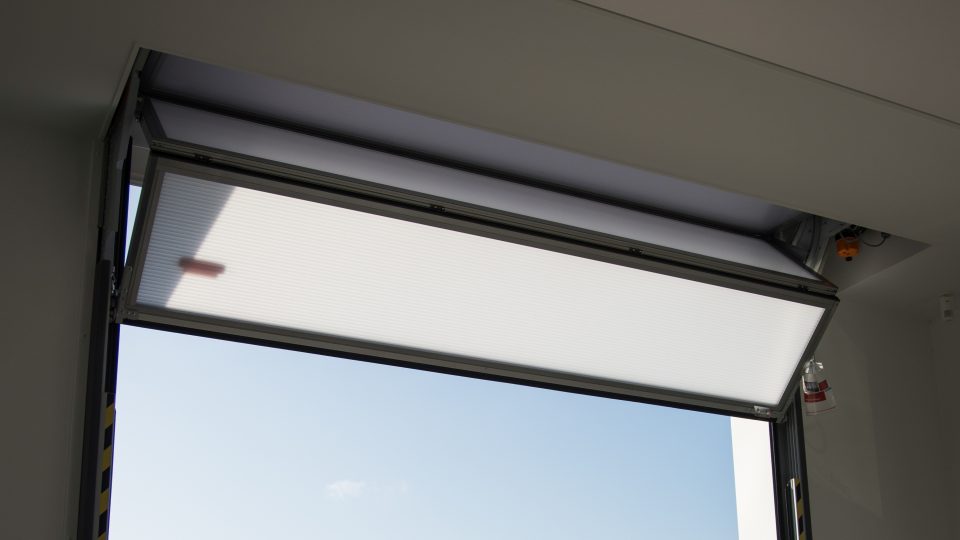 The space-saving Compact door
Thanks to the unique folding system, there are no ceiling rails. Therefore the Compact door can be installed where traditional doors do not fit.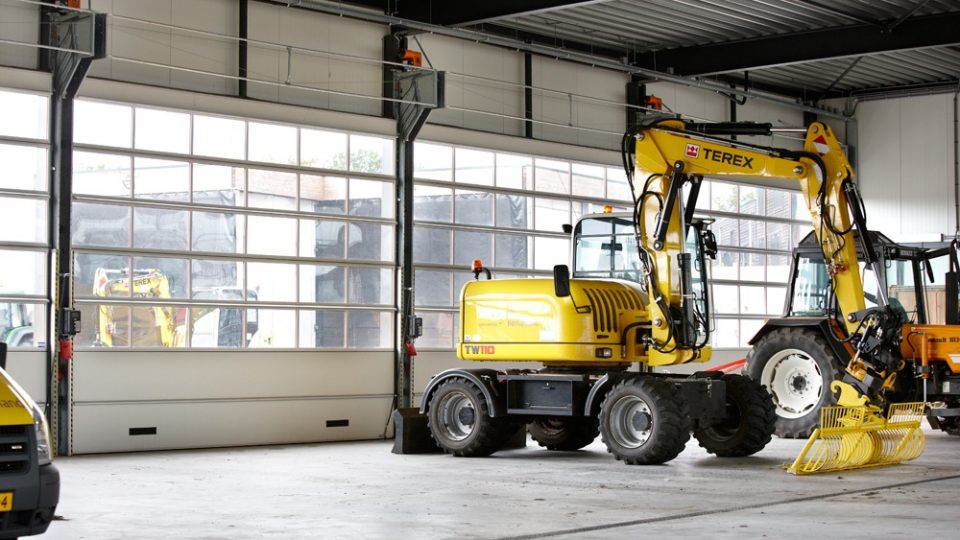 The durable Compact folding door
The Compact folding door is a durable door. The door is low in maintence, mainly because of the smart system without balancing springs.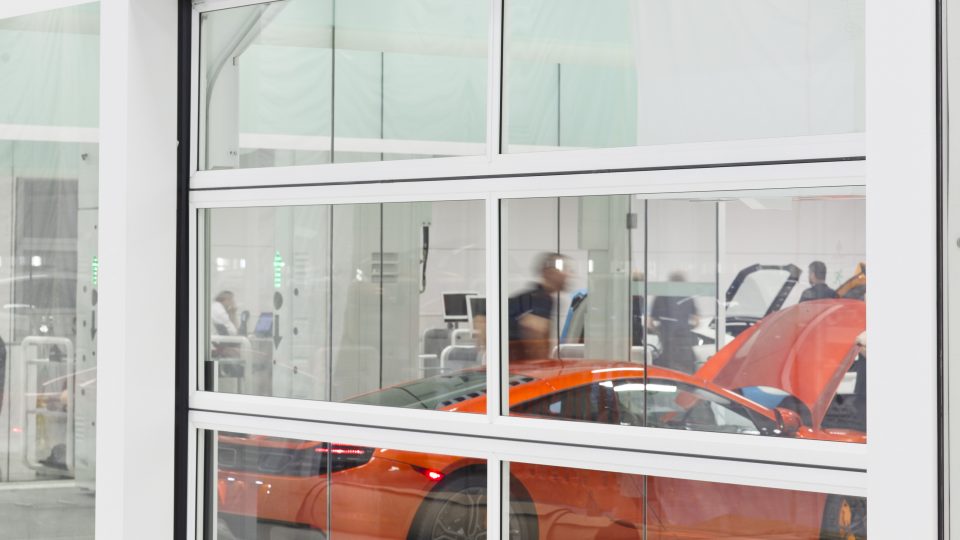 Fits every design
The Compact folding door fits every design, whether in an industrial or a commercial setting. As long as the quality of the finish matters, the Compact folding door is your door.
Applications
Fits any kind of application
The compact folding door is an industrial door that is designed to fit any kind of application.
Produced and invented by Rolflex
25 years ago, Rolflex considered it a good time for a revolution in the world of industrial doors. After extensive inventing and pioneering efforts, the Compact door was launched as a solution for the problems of traditional rolling shutters and overhead doors. To this day, Rolflex is producing custom-made Compact doors from its factory in The Netherlands for clients that value its space-saving capabilities and the high-quality finish.
Known all around the world and by your neighbours
Rolflex Compact folding doors fit everywhere. We mean literally everywhere. The Compact folding door is available in countries all over the world through our dealer network. Perhaps your neighbour is using a Compact door as well? Look out for the orange label!