The next generation in overhead doors
Are you looking to replace your overhead doors or for overhead doors in a new building? Overhead doors are commonly used in large industrial, commercial and agricultural buildings. About 25 years ago, Rolflex developed a new type of overhead door: the Compact folding door.
The Compact door looks similar to a traditional overhead door on the outside. Both door types use either sandwich or glass panels. The real difference is behind the door, on the inside of the building. While the overhead door rolls its door blade up and across the ceiling, the Compact door folds its panels up above the door opening. This has many advantages, like a better appearance (the panels can easily be integrated in the ceiling) and obviously saving space.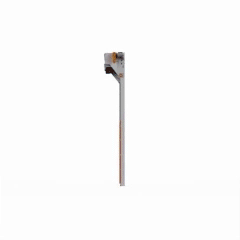 In addition, most overhead doors use balancing springs. If you have ever had a door with balancing springs, you may know that these require some maintenance. The Compact door does not have balancing springs.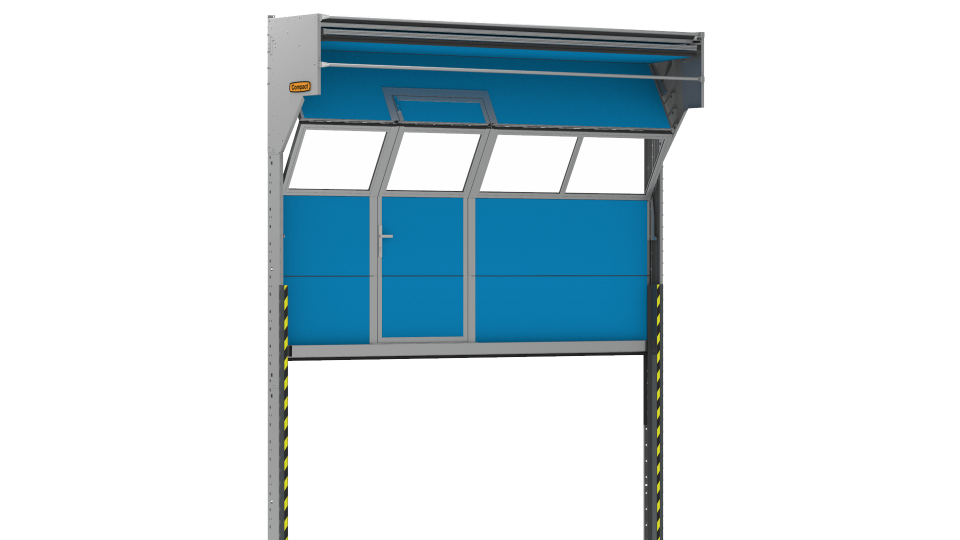 Compact folding door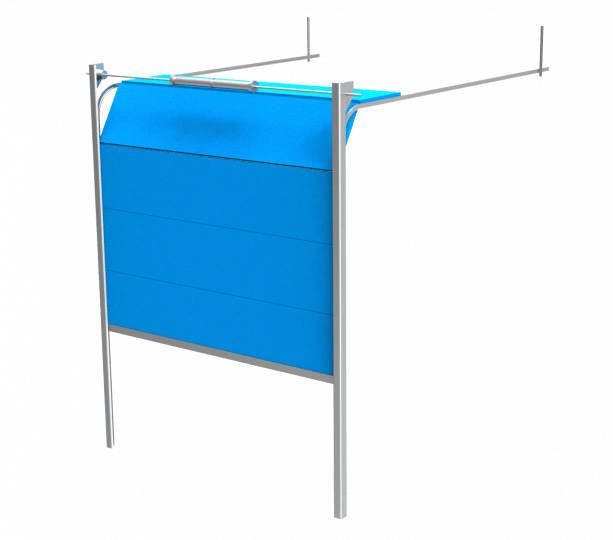 Standard overhead door
Compact doors vs. overhead doors
The overhead door is the most used door type across the world. But does it fit your demands? If you are looking for a door that requires little installation space, has no overhead rails and is low maintenance, the Compact door is your door.
The advantages of the Compact folding door:
No rails on the ceiling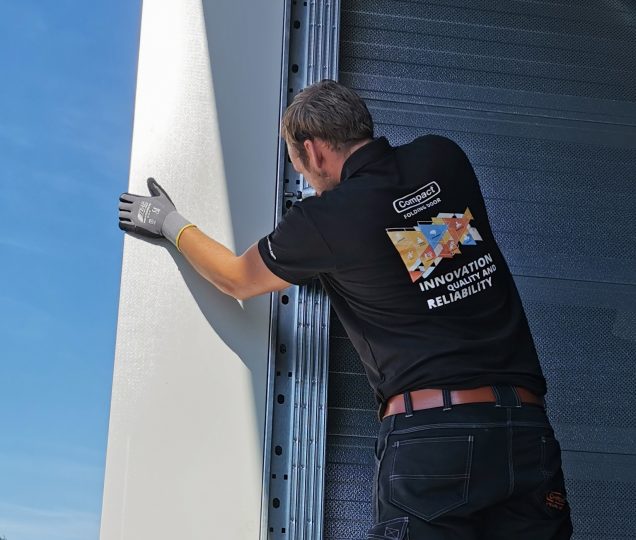 Quick installation, no constructional changes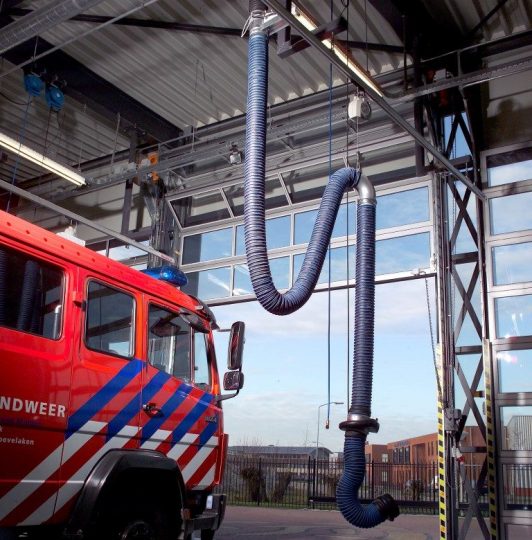 Enough space for installations and equipment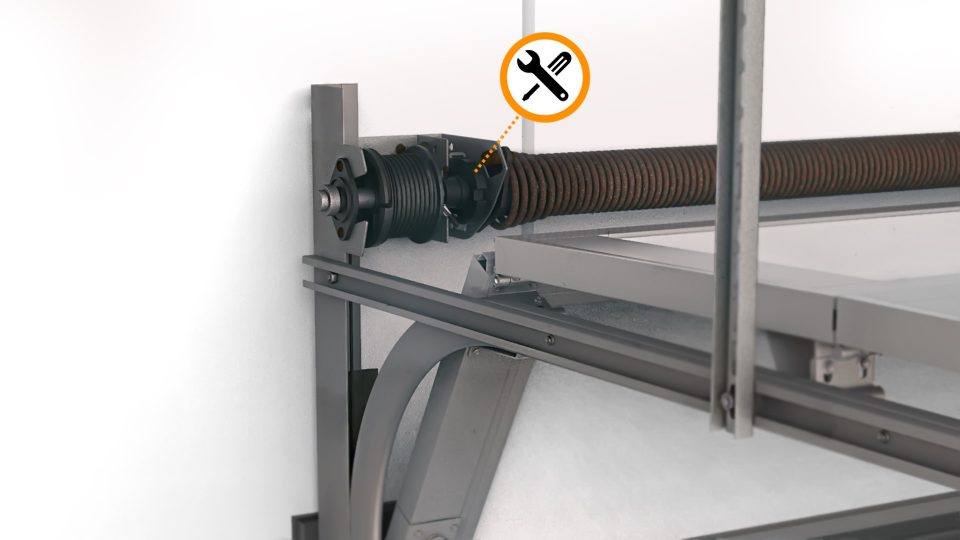 Low maintenance, no balancing springs