It started in a small village in the Netherlands…
25 years ago Rolflex decided it was time for an evolution in the world of industrial doors. After some inventing and pioneering, the Compact door was launched as a solution for the problems that came with traditional rolling shutters and overhead doors like bulky railing systems, time-consuming installation or lack of insulation.
In our Rolflex factory in The Netherlands, the Compact folding door is made to measure for clients that value saving space and a high quality finish. We are so convinced of the possibilities and potential of the door, that we have focused completely on the Compact door. We do not sell or make any other doors.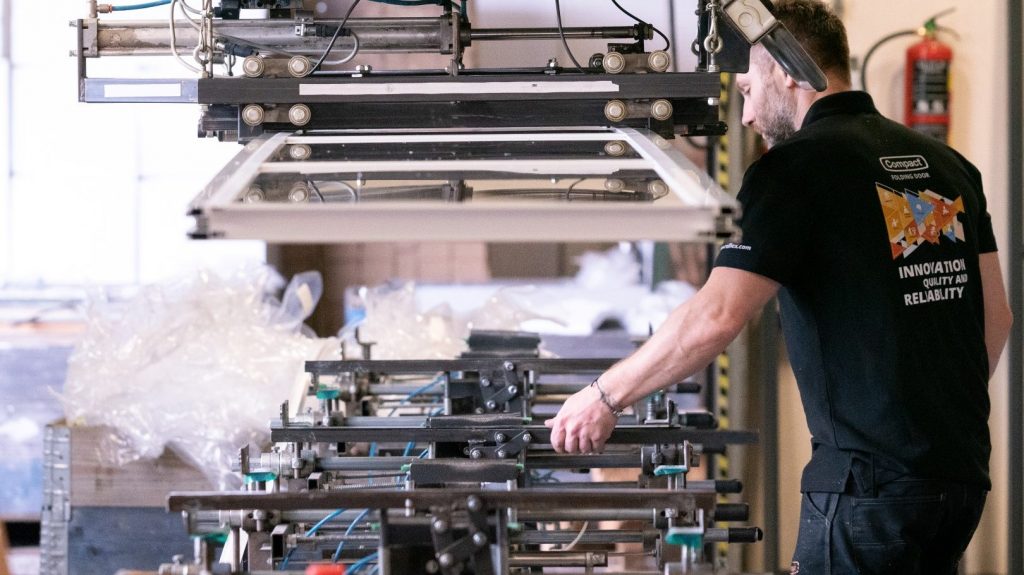 Sophisticated process
Apart from the electronics, the Compact folding door is completely produced in our Rolflex factory. This way, we stay in control of the quality of our product and it makes us flexible to respond to the demands of our customers. Thanks to the efficient production process we optimized the use of resources and materials.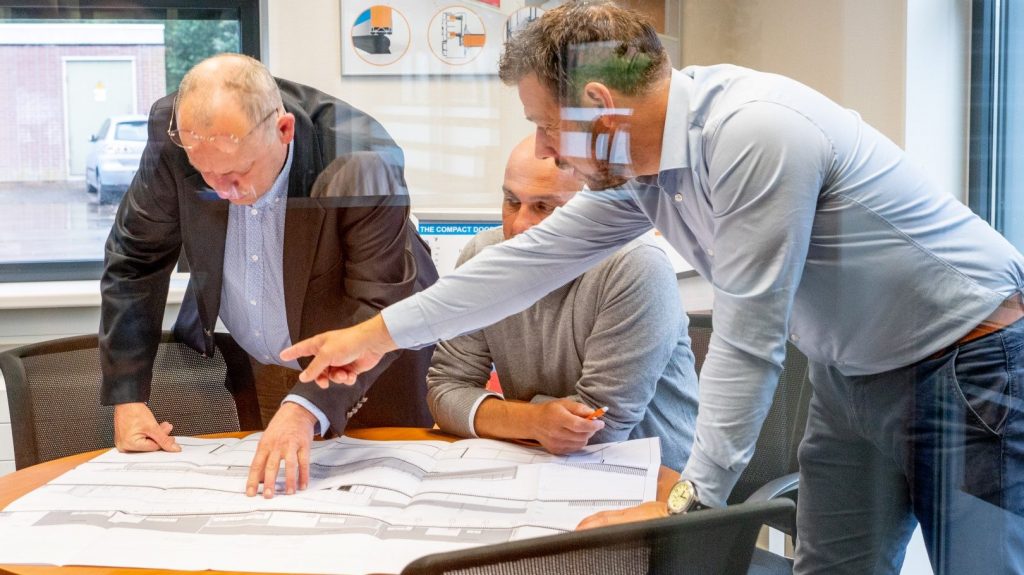 Innovation
The Compact door is constantly being improved by our smart Research and Development team. They continue to make the door even more durable and strong. Because of this, we are confident that the Compact door will fit clients' needs even in the long term.
Would you like to have a look in our factory? Let us know
Known all around the world and with your neighbours
Our doors fit everywhere. And by that we mean literally everywhere. The Compact door can be installed all over the world thanks to our extensive network of resellers.
Perhaps even your neighbour has a Compact door? If you see the orange label, you know it is a Compact door.
Interested in finding out where and how our doors have been used? Take a look at our projects.