The folding door: practical in use, beautifully finished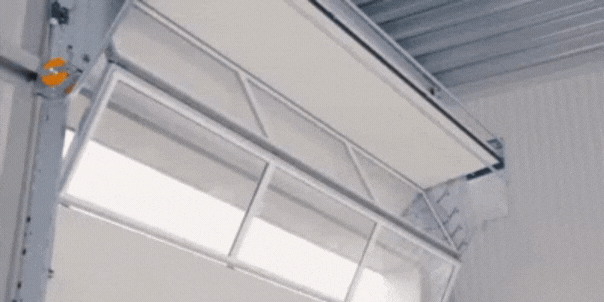 Optimal use of space
The insulated door panels fold up when the door is opened. This maximises the use of space behind the folding door and makes the door almost invisible when opened. This combines perfectly with crane tracks, heating or lighting installations, sprinklers and in car wash booths or spray cabins,.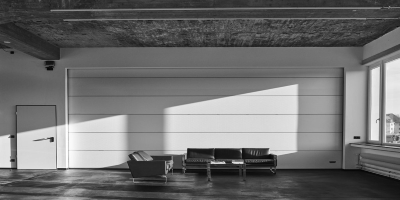 Well-insulated
The door consists of insulated sectional panels. Better insulation as standard roller shutters steel sliding doors, or foil folding doors. This door can therefore be used both as a room divider and an external access door.
Add a wicket door for easy access and save even more energy.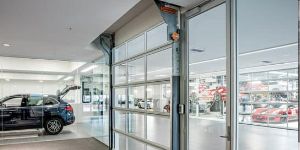 A nice finish
The ceiling integration and invisible hinges make this industrial door a good candidate for more commercial areas as well. Compact folding doors are made to order, so feel free to design your own sectional doors, using our online door configurator, and request your price from one of our resellers in your region.
A good fit in any situation
No space for standard overhead doors in your commercial or industrial building? Or do you want to avoid having overhead rails? A standard door may not be the ideal solution in all circumstances. In these situations, Compact industrial folding doors are your match. No rails on the ceiling but a compact package of well-insulated panels instead. We dare to say: the Compact folding door fits anywhere!
Designed and produced in the Netherlands by Rolflex, distributed worldwide by our resellers.