The Compact folding door fits any design, whether it is in an industrial or a commercial setting. When you need a door that blends into the design of the building, the Compact door is your door.
As there are no ceiling rails, the door can be concealed in the ceiling. This makes the door perfect in commercial areas like showrooms or as a room divider in a classroom.
Design made to measure
In order to blend into the design of the surrounding building, the door comes in many variations. Sandwich panels, translucent panels or transparent panels? You decide your combination. Sandwich panels come in 10 standard RAL colours, but can be delivered optionally in all RAL colours. The Compact door is always made especially for you.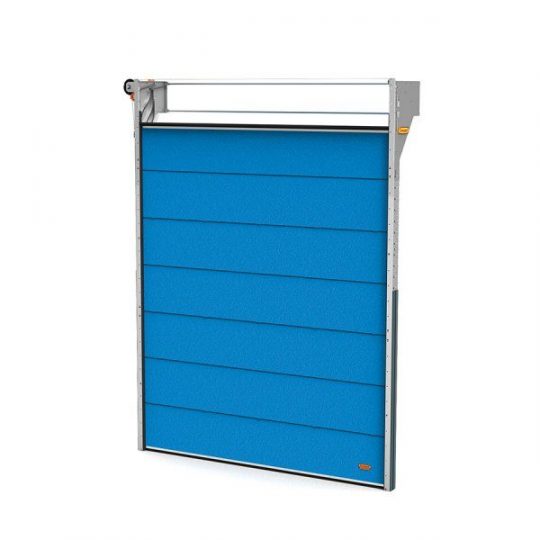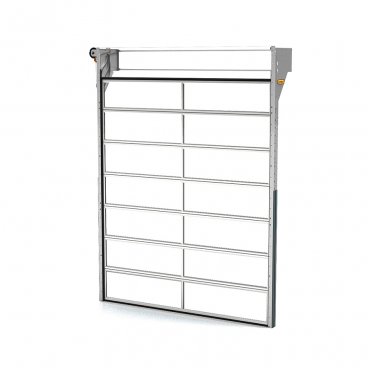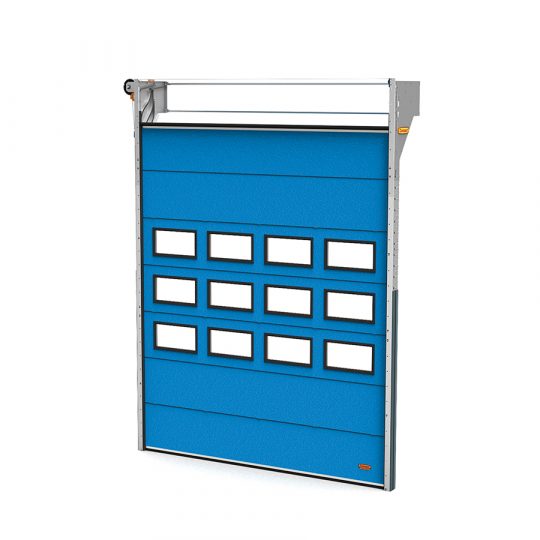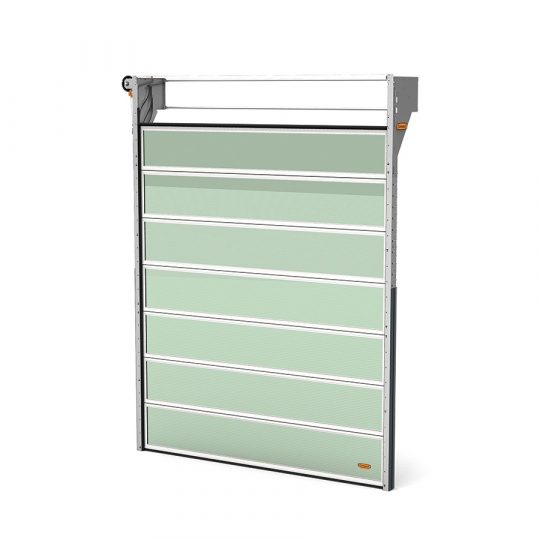 High quality finish, invisible hinges
We believe there is nothing wrong with a high quality finish on an industrial door. This is one of the reasons why we decided to conceal the hinges in our doors. The hinges are almost invisible, both on the inside and outside of the door.

Extra options for an even better finish: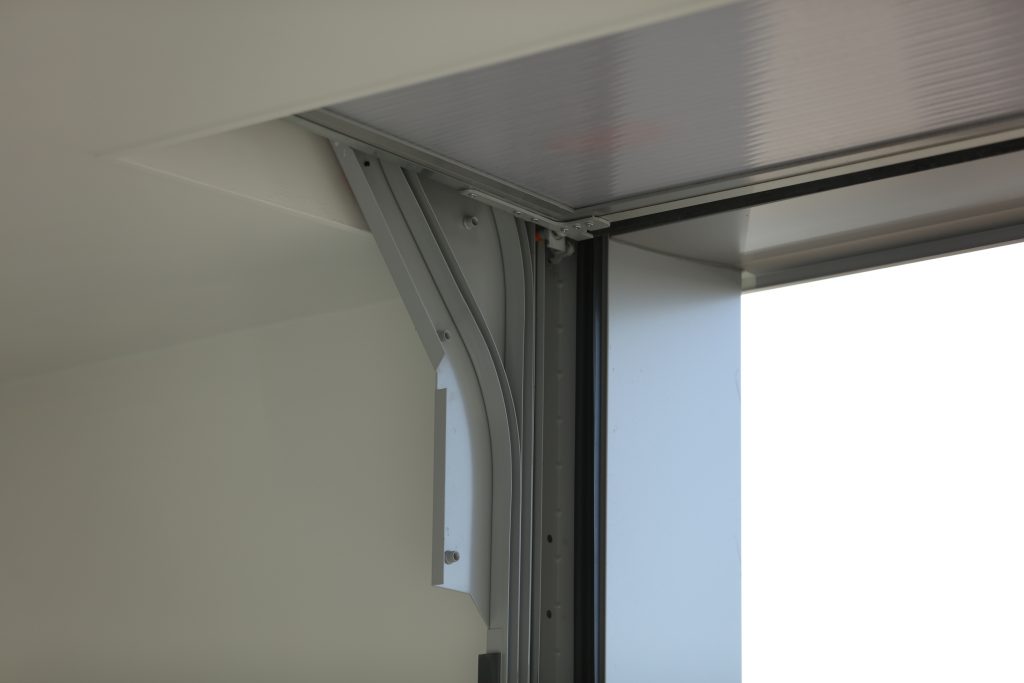 Powdercoating on rails and folding plates
To better blend the door into the building you can have the rails powdercoated.
Powdercoating is available in any RAL colour you desire.
External mounting:
If you don't want any engine or panels inside your building? Then opt for external mounting. The doorpanels and the engine will be mounted outside of the building. A protective cover is available.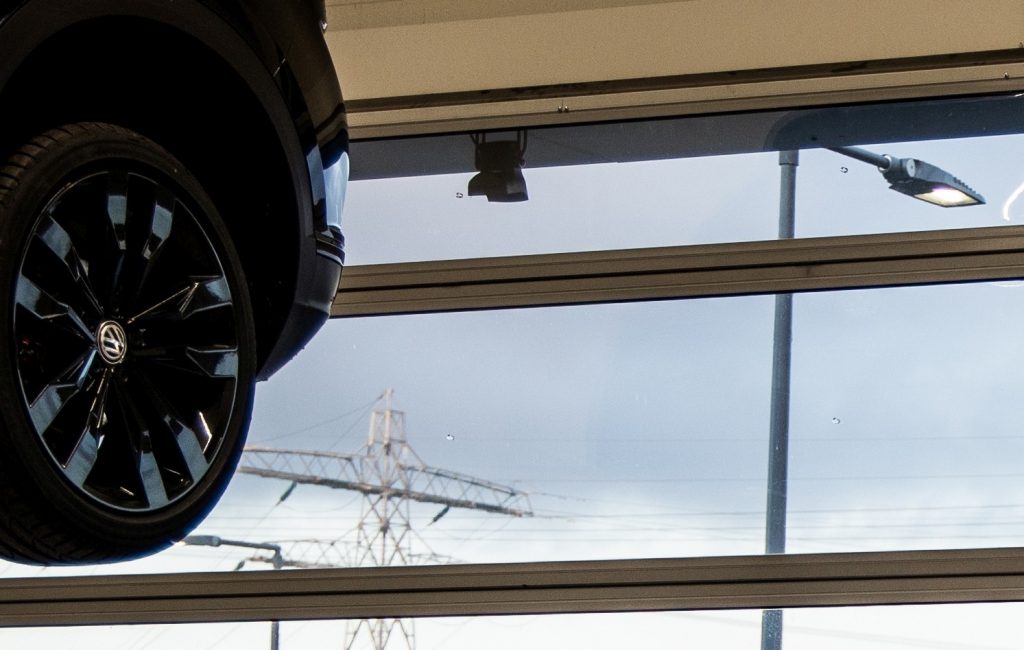 Different types of glass panels:
Doors can be equipped with transparent polycarbonate fillings, but what about gaze, safety glass or translucent polycarbonate?