More freedom with Rolflex doors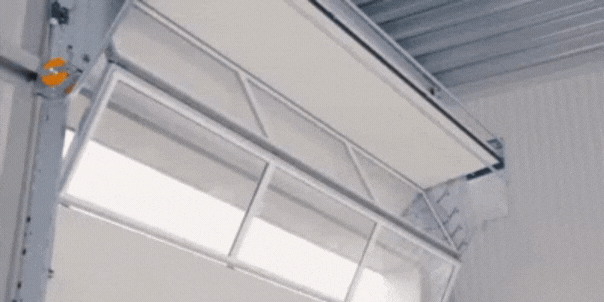 No balancing springs:
Most commercial doors have balancing springs, which require regular maintenance. The Compact bifold door does not have these and is therefore low in maintenance.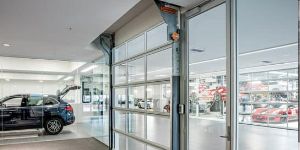 Overhead tracks:
Compact roller doors have an innovative folding system that stacks the panels above the dooropening. No need for overhead tracks. Ideal when you have a crane track, installations or equipment directly behind the door. Perfect for commercial areas as well: panels can be neatly tucked away in the ceiling.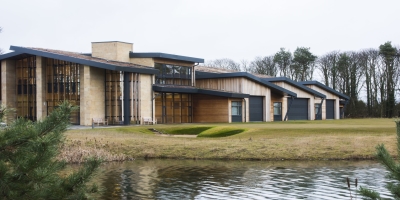 Versatile:
The door is both practical in more industrial buildings as well as stylish for commercial buildings. It has numerous design options, glazing, all possible colours, wicket doors and more. We can even paint the visible parts, like side rails and profiles in the colour of your choice.
Are you looking for a replacement for your commercial sectional doors, or are you looking for new doors for your new building? Opt for Rolflex space-saving and versatile commercial doors! About 25 years ago, Rolflex devolped a new type of door: The Compact folding door.
The Compact commercial door looks very similar to the traditional door but is yet very different from the traditional one. There are clearer differences in the inside:
Customize your commercial door
All Compact doors can be custom made for you in our factory in The Netherlands. Choose your desired colours, windows and other design options and get the door you want. You can easily configure your own door online, free of charge, in our configurator. Try it now!