The standard control for the Compact door is a dead man button. In order to close the door, this button needs to be pressed. Obviously, there are many additional controls available to match your specific situation. What about automatic closing, remote controls or photocell or radar controls for more safety and/or ease of use.
Remote controls: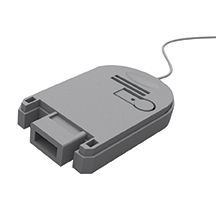 Receiver remote control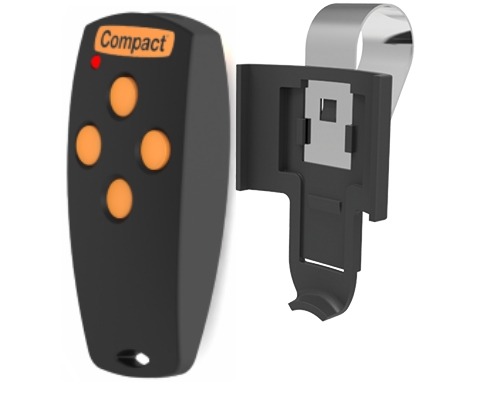 Transmitter 4-channels
Additional control and security options:
Additional push button
Key switch
Key switch up-stop-down
Push button OPEN-STOP-CLOSE IP65
Key switch with euro cylinder and 3 keys. Operation by key movement.
Key switch with euro cylinder and 3 keys. Operation by push buttons
Pin units
Emergency chain opener
Pull switch
Operate the door with your personal code
Open the door by hand in case of power failure.
Operation of the door from forklifts or other vehicles
Radarsignalering
Photocell
Photocell for carwash
As soon as something is detected within range, the Compact door will open automatically. This infrared radar signaling has a reach of five meters.
The photocell can be used as a safety measure or as an automated control. As soon as an object is detected in the door opening, the door can be opened or closed.
A special photocell unit for car wash booths. A transmitter and receiver that are dirt and water resistant will automatically close and open doors when a vehicle approaches.
Automatic time lock
After installing this lock, the Compact door will close automatically after a predefined period of time (in between 0 and 600 seconds). Installing this system is not only user-friendly but can help saving energy as it shortens the opening time of the door.
This system will always be combined with a light curtain safety system.
Accessories: