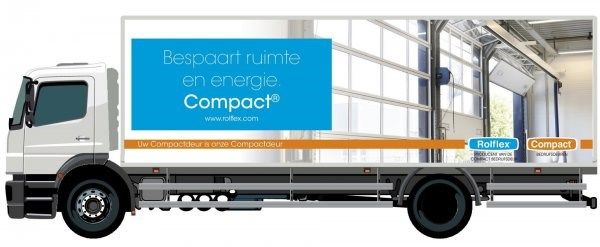 It is very important that our service doors reach you in perfect condition. Each Compact door has to pass our quality control and is packed with care before it leaves the factory for transport.
Transportation by truck or by boat can also be carried out without problems due to the sturdy, water tight package. Transportation is usually arranged by the reseller.
In consideration of efficiency and cost control the dimensions of the package are adapted to standard sizes for trucks and containers. Hence it is possible to stack three Compact doors side by side and vertically.
Standard packaging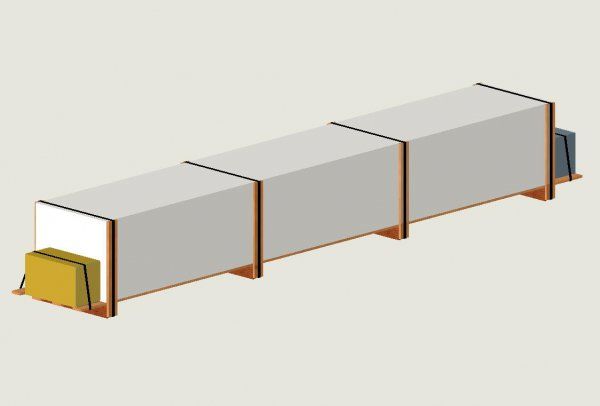 This packaging is developed for road transport within Europe, either by truck or trailer. When the transport is by truck it is important to have a truck that can be loaded from the side.
Overseas packaging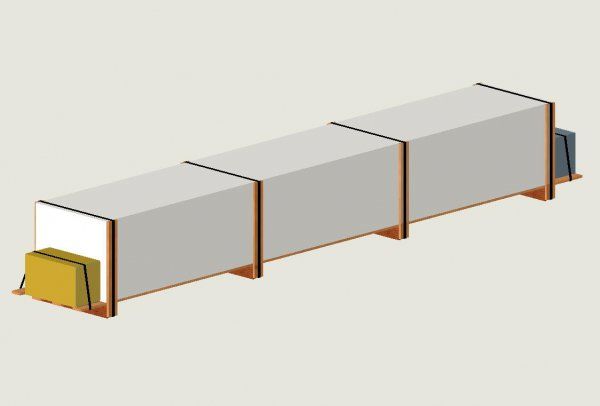 This packaging is developed for loading a complete sea container. When the container is completely loaded with Compact folding doors and no other goods are packed in this container, damage caused by loading and unloading will be limited. Rolflex will load the container and it will be unloaded at the delivery address. Outside Europe this packaging is offered standard with a quotation when no specific requirements are made.
Overseas packaging Cargo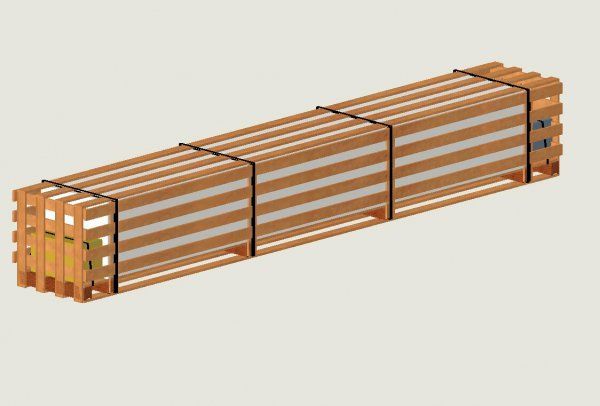 The overseas packaging Cargo is the optimum protection for the Compact folding door. This packaging is suitable for loading a sea container from the end.
Other goods may be also loaded into this container, it may be possible that the goods will be unloaded from a truck or another container. With this packaging the Compact folding door will have maximum protection. This packaging must be specifically requested. Care must be taken when offloading either by crane or fork lift to avoid unnecessary damage.