The Compact door comes standard with a control box with dead-man button. This button needs to be pressed until the door is completely closed.
Obviously, the door can be controlled by many other types of controls, like a button with automatic closing, remote controls or more sophisticated systems like photocell or radar.
Note: a light curtain safety system is required on all automatic closing systems.
Compact folding door control units
Standard control box
Class IP65
In case of emergency the door can be stopped immediately
Prevents the control box to be used by others
Half open function for summer and winter. Also used to switch off automatic time closure
To adjust end switches for open and close position and to program the control functions.
Control box dimensions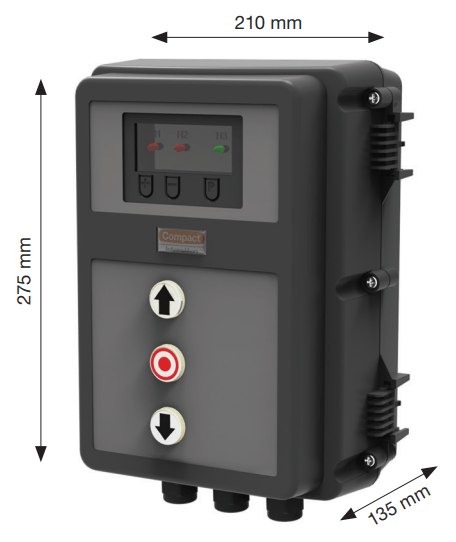 Have a look at the other Control options for all other types of control.