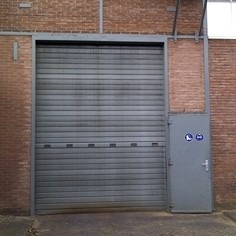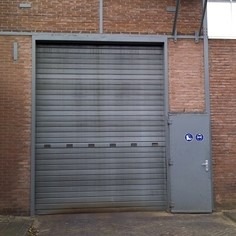 Saving energy is saving money
Since 2017, some companies have been obliged to prepare sustainability reports in accordance with EU Directive 95/2014. Whether you are forced by law or not, saving energy is saving money, so it can be worthwhile to learn how to save energy with your industrial door. Besides saving energy and money, you can also receive grants for energy-efficient construction and renovation in some countries.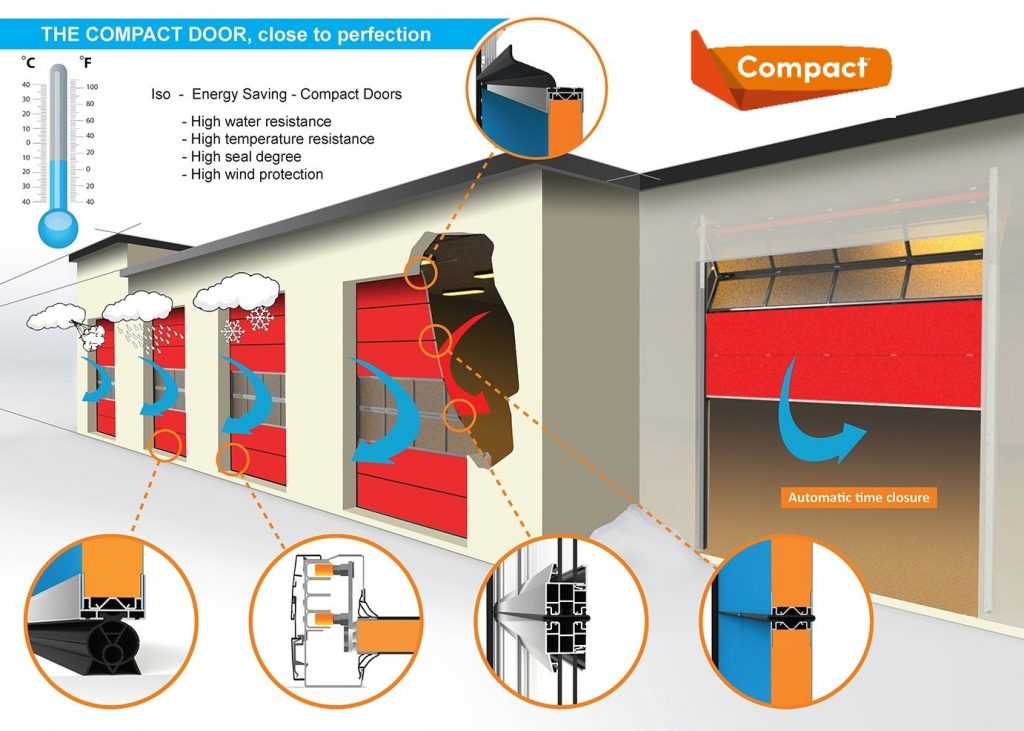 How can a (new) industrial door help to save energy?
When thinking about energy saving an industrial door, most people look at insulation first. But the use of the door is even more important. It would be a waste of energy if you leave your newly installed door open for most of the day, because you did not think about installing windows, a wicket door or a time lock.
1. Install an insulated door
Do you have an uninsulated or poorly insulated industrial door, such as a traditional aluminum roller shutter, in your building? Then the room temperature depends on the outside temperature or the costs for heating or air conditioning are very high. Is that true? Then the time has come for a well-insulated door that ensures a stable temperature inside the building.
2. Use the automatic closing function
Even the best insulated door is of course useless if it is left open unnecessarily. This can be the case, for example, if someone wants to bring a few pallets outside with a forklift and he does not close the door because he will probably be back quickly. The longer the driver is outside, the longer the door stays open. With the automatic time lock, the door closes automatically after a preset time, e.g. after 10 seconds. When the forklift driver is back, he can easily open the door again with the remote control. In this way, nobody can forget to close the door and it remains pleasantly warm or cool in the building.
3. Choose doors that close quickly
A door that opens and closes faster also ensures that the door is not left open unnecessarily. The opening speed of a door with a normal motor is 19cm / s. A door of 4 meters high therefore takes 21 seconds to open completely and another 21 seconds to close again. With a high-speed motor, you can quickly save 50% of the time that the door is open each time you use the door. This not only helps to save energy costs, but is of course also time-saving for you and your employees.
4. Install a wicket door
You don't have a wicket door in your roller shutter or sectional door? You can save energy by installing a wicket door. In this way, the entire door does not have to be opened every time a person wants to enter the building, which saves energy. With most sectional doors it is possible to retrofit a wicket door. A wicket door can be easily installed in the Compact folding door, even if the door has been used for a long time.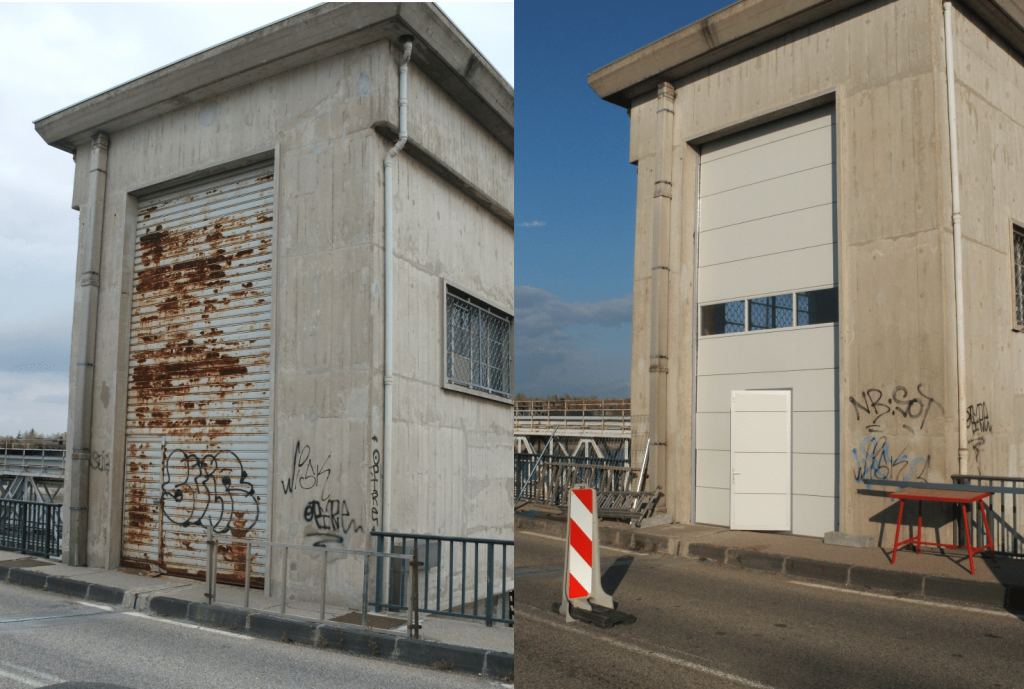 What can we do for you?
The Compact folding door is well insulated as standard.
Are you considering replacing your (non-commercial) door? Then take a look at our Compact folding door. It takes up little space and can therefore easily replace a conventional roller shutter. Obviously, a wicket door can be integrated and the door can be equipped with a fast-closing system, so that you achieve optimal energy savings. Interesting? Ask for a quote!
Do you already have a Compact folding door? Then we can retrofit a wicket door or windows at any point, regardless of how long you have been using the door. Please contact us for more information.