After decades of reliable service, it's finally time for a new industrial door. The old one no longer runs smoothly and a lot of parts have had to be replaced. It doesn't look great either. It is inevitable, you have to have a new industrial door. Before you go ahead and order a new version of the old door, stop for a minute and think about what you really want and need. Find out what your employees would like it to be capable of, after all, they work with it every day. These 5 tips will make it easier for you when choosing the right industrial door.
Tip 1: Choose a Space-saving solution
If you have to get a replacement, make sure that it takes up as little space as possible. In other words, no rail system on the ceiling or other space-consuming models. So you can make optimal use of all the space in the building and no complex constructions have to be mounted on the ceiling or wall. This also benefits the appearance of the building. A rail system on the ceiling isn't very appealing. A roller door or Compact folding door are two options that take up very little space and need no rail system.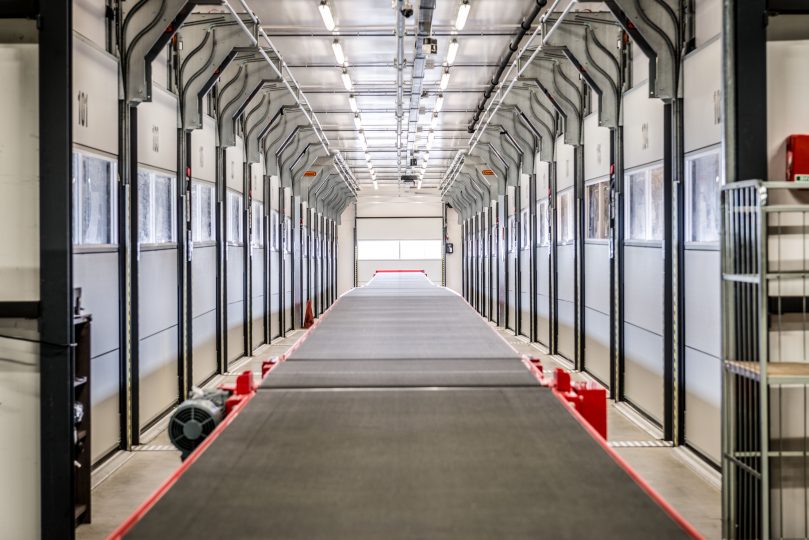 Space-saving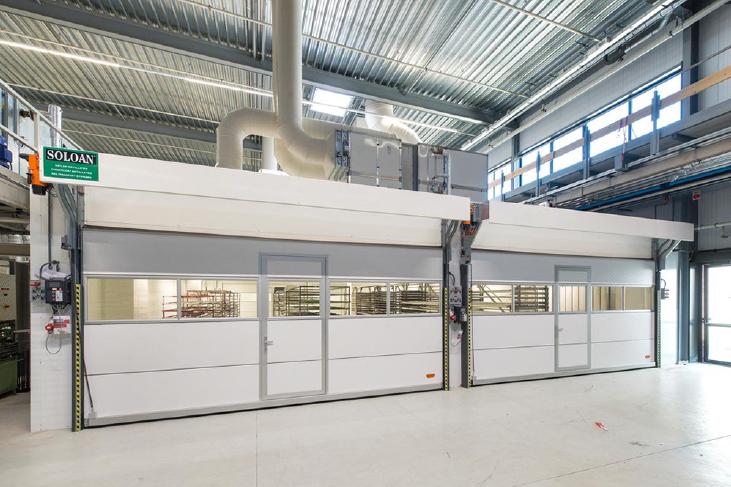 Durable
Tip 2: choose a solution that increases the sustainability of your building
A lot of thought is given to new ways of heating and insulating the building, as well as to generating energy using a solar energy system on the roof. But usually very little thought is given to the industrial door, although a lot of energy is lost this way. Does the door have to open and shut frequently? Then choose one with a wicket door. This can save you a considerable amount of energy every year. Do you already have a roller door? Most have little or no insulation. A better choice would be a Compact folding door: a folding door with the features of a roller door. The Compact folding door needs no more room for installation than traditional roller doors, but it is thoroughly insulated.
Tip 3: choose a low maintenance solution
If you are going to invest in a new door, pay careful attention to the maintenance costs. A door that needs a spring beam to open and shut the door panel, such as an overhead door, needs more maintenance than one without springs. This is because the counter-balancing springs need a lot of maintenance and have to be regularly re-tensioned. Depending on the intensity of use, these springs may in time have to be replaced. There's no such thing as an industrial door that requires no maintenance. There are however easy-maintenance doors, such as the Compact folding door. Don't forget it's compulsory to have industrial doors inspected every year, and of course you want to avoid unsafe situations arising.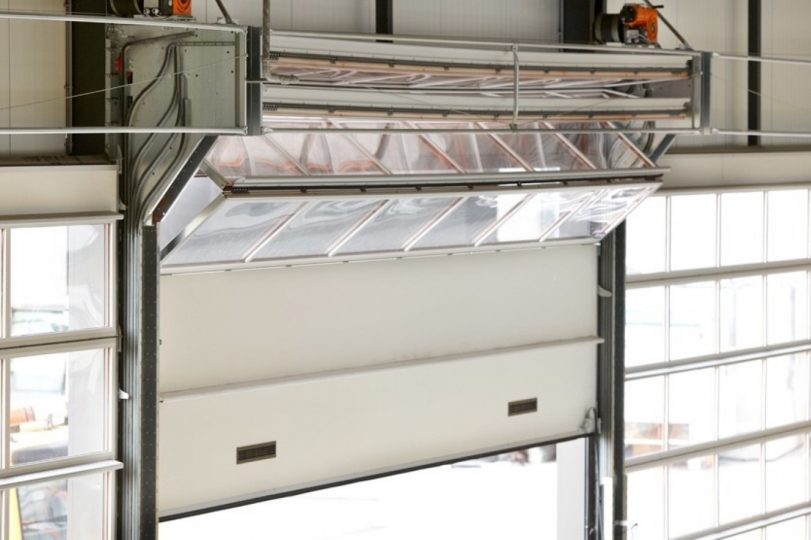 Maintenance-friendly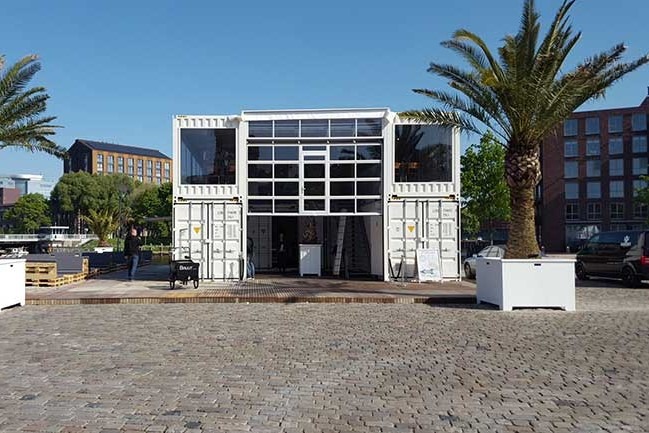 Set up and dismantled in one day.
Tip 4: choose a door that is easy to replace or relocate
It's worthwhile opting for a future-proof door that is easy to replace or relocate. Especially when an existing door is involved, then it is important to be able to replace it within one day. After all, it must be possible to secure the building again at the end of the day. And if there are prospects for renovating or expanding an industrial building, it is wise to opt for a system that is easy to relocate. This means that you can save on the costs for procuring yet another new door, because the door can be reused.
Tip 5: choose a door that suits the building
An industrial door can bring added value to your building. It looks good when an industrial door suits the appearance of the building or your corporate style. These days it's all about personalising products and services, designing your own product and choosing a personal colour. Why not do that with industrial doors? You can even choose to turn your industrial door into a real eye-catcher. For instance, the Compact folding door is also suitable as a divider between two rooms, because it can be completely transparent. And for a sleek and stylish finish, the door can be incorporated into the ceiling.
Would you like to design your new industrial door? Click here.