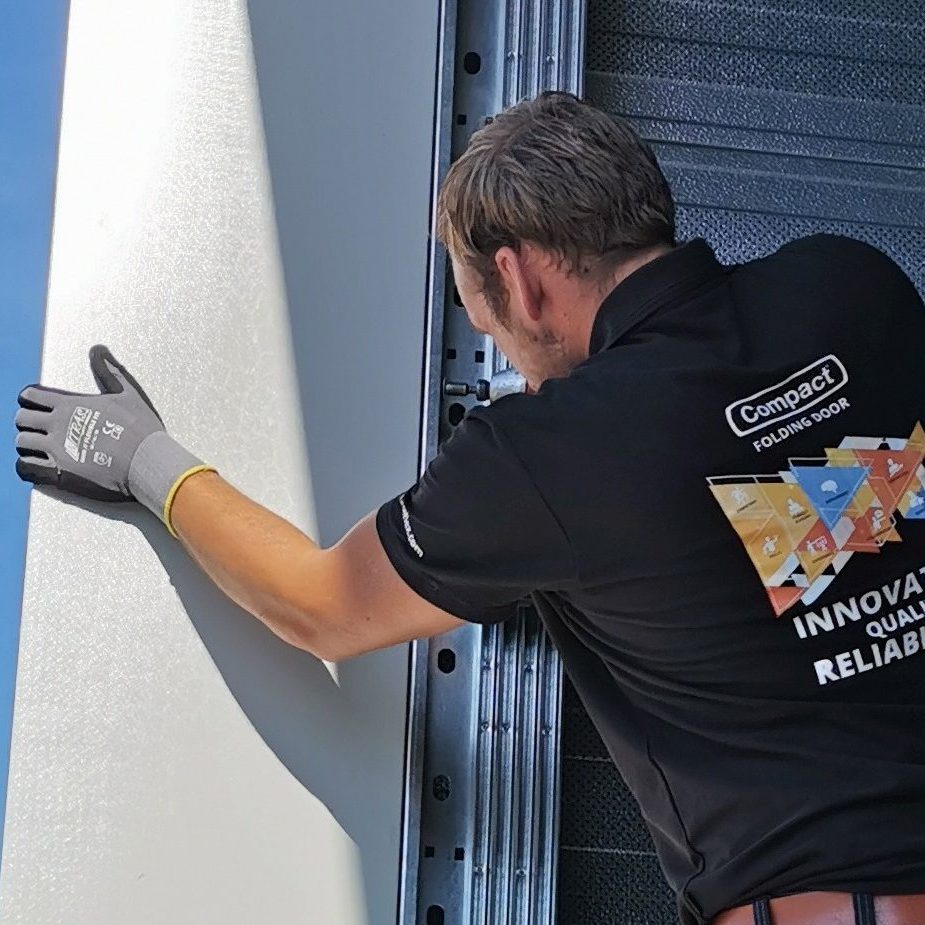 Installing a Compact folding door is easier and quicker than installing traditional sectional doors. Traditional doors need a more elaborate construction on the wall and ceiling, while the Compact door rails can be easily attached to the wall. In addition, the Compact door does not have balancing springs that require constructional adaptations.
Installation only by qualified personnel
In the Netherlands, our own technicians install the Compact doors. The installers of our worldwide dealers are trained by us so that we can also guarantee optimum quality outside the Netherlands.
The electrically driven door can be installed within a few hours if the mechanics know how to install it. Also, the maintenance of the door is done quickly, as there are no torsion springs to be tensioned and the door consists of fewer parts than ordinary doors. High quality materials also ensure that the door is very durable.
Are you a reseller?
Then you may have already participated in a technical training. But we also know that it is possible to forget something or that there are personnel changes and the knowledge about the installation can get lost. Therefore, we have created detailed installation videos to assist you with the installation of the Compact door at any time, anywhere in the world.
In this playlist you will find all installation videos
Click in the video on 1/8 or "YouTube" to see the entire playlist.
Download the installation instruction here.
Technical training
As the Compact door is somewhat different from other standard doors, we recommend that all our resellers take part in our Compact Academy training. Learning a few tips and tricks will ensure an even faster and easier installation and smooth operation.
Not yet participated in the technical training? Then contact us right away or arrange your training date online.