Do you consider renovating your building instead of moving or building new? Moving or a new build is relatively expensive and may interrupt your company's continuity. If you are looking for modernising your building, renovation is a good option. There is a way to change your building's facade in one day. A way that even improves the energy efficiency of the building, according to the Energy performance of buildings directive (EPBD). How? By renovating your industrial door.
1. The door that fits
When selecting new doors in your building, make sure to evaluate the spacing. Not only the size of the door opening, but also the area above and behind the door. Do you have limited space or do you want to make better use of your (overhead) space? The Compact door is your ideal door then, as it has no overhead rails. This enables you to maximise your space inside.
2. No disruption, quick installation
The Compact folding door can be installed by one mechanic in one day. This means you can change the facade of your building very quickly. By choosing a different colour and/or glazing your factory, logistics center, industrial building or other type of building looks completely different without the need to interrupt your business for a longer period.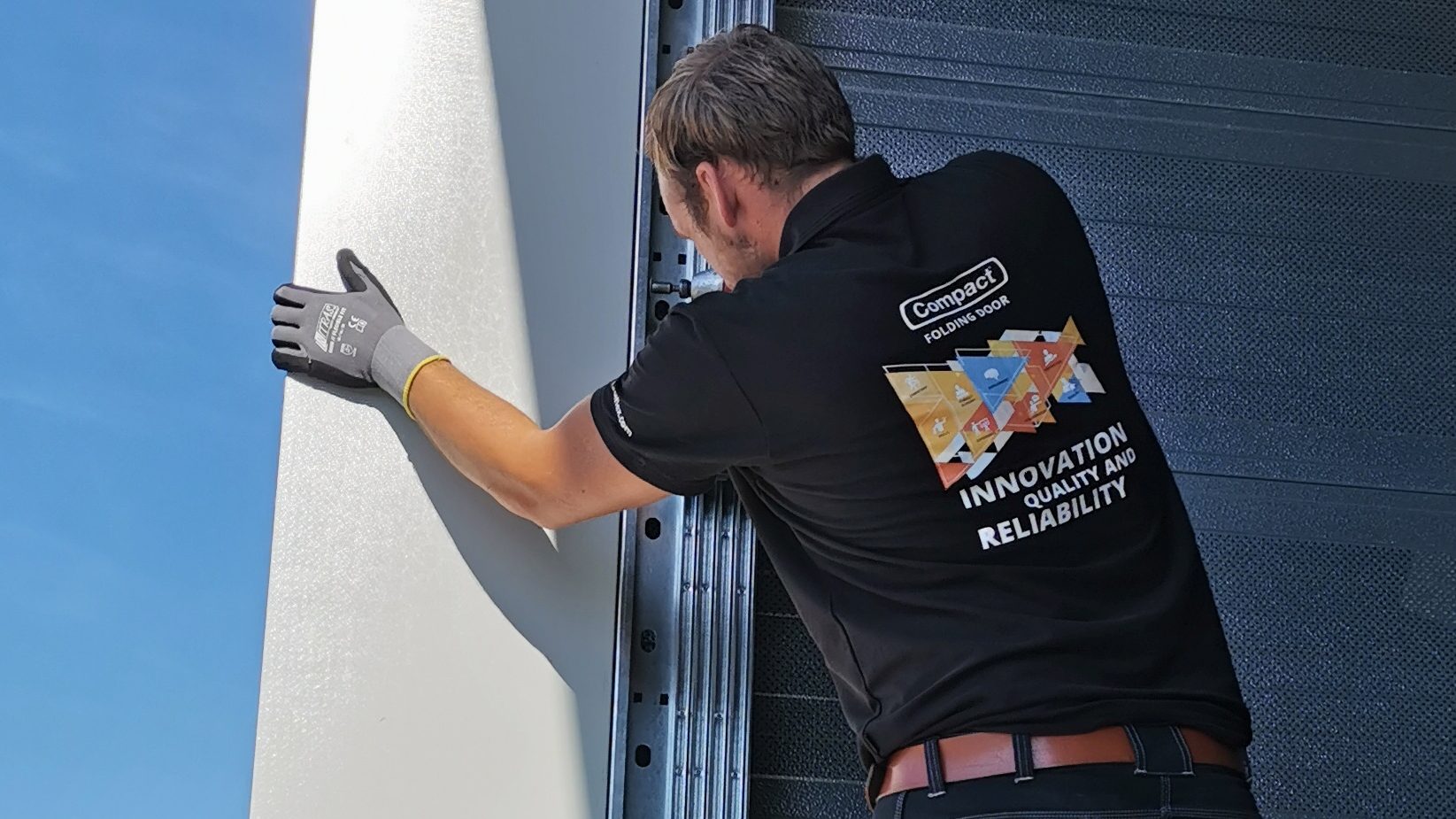 3. Higher energy efficiency
Do you have an older roller shutter in your building? Installing new, insulated doors will result in a significantly higher energy efficiency. Did you know the insulation value of the Compact folding door's sandwich panels equals that of triple glass?
Installing a wicket door can also increase the energy efficiency. After all, the door does not need to be opened fully for someone to enter the building.
When installing a new door, you can opt for a door that shuts automatically or at high speed. This ensures the door is closed as much as possible, preventing the loss of energy.
4. Wicket door is an option
Is your service door your only or the easiest way to access your building? Opt for a wicket door. This allows people to enter the building without having to open the door fully. The Compact door is the only folding door that has the option for a wicket door. Moreover, you can choose the opening direction of the door to either open to the inside or the outside. This is unique for a sectional door!
5. Unlimited design options
When renovating your industrial door, you are looking for a more modern, clean look. To make sure we deliver a door that fits your needs, we offer almost unlimited design options. Choose from a wide range of glazing options and colours, or make a selection from a wide range of operational and safety options. You can design your door online. A quotation will be sent to you by email.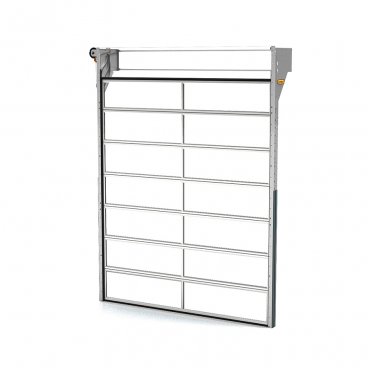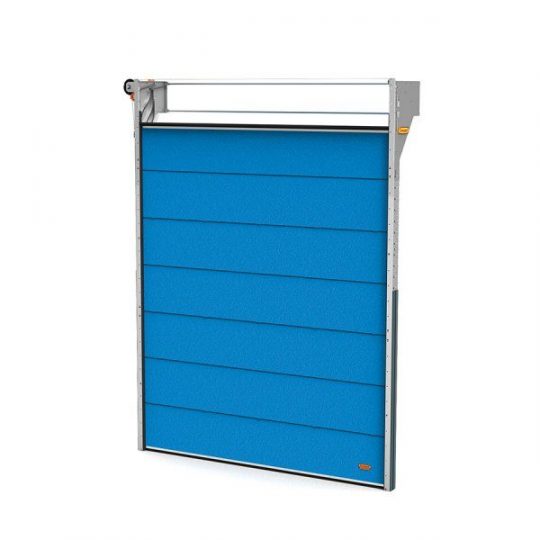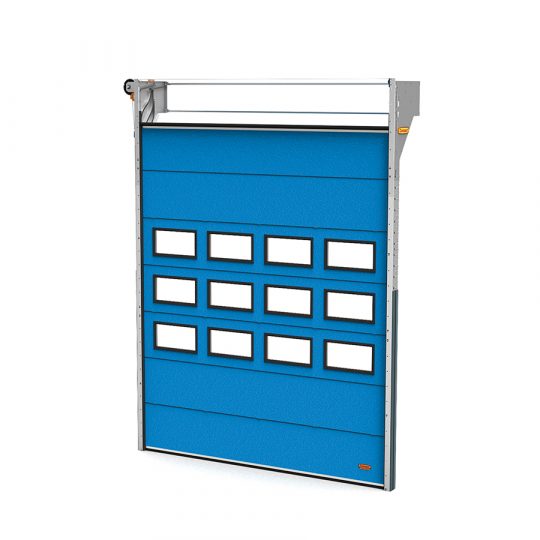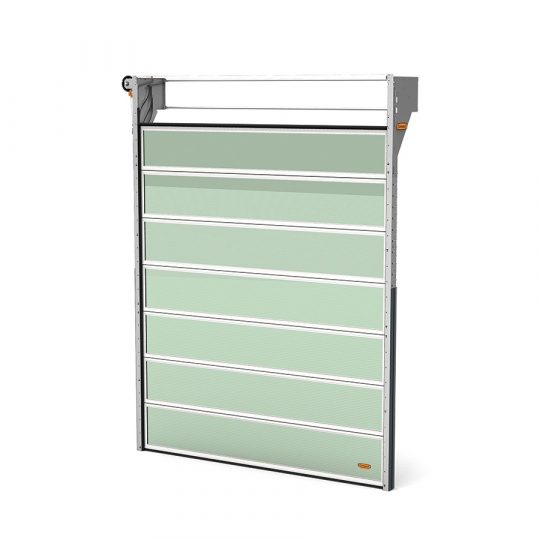 Advantages of renovation
Improved insulation values, lower energy costs
Lower maintenance costs
Your building will have a modern look
Cheaper than new construction or relocation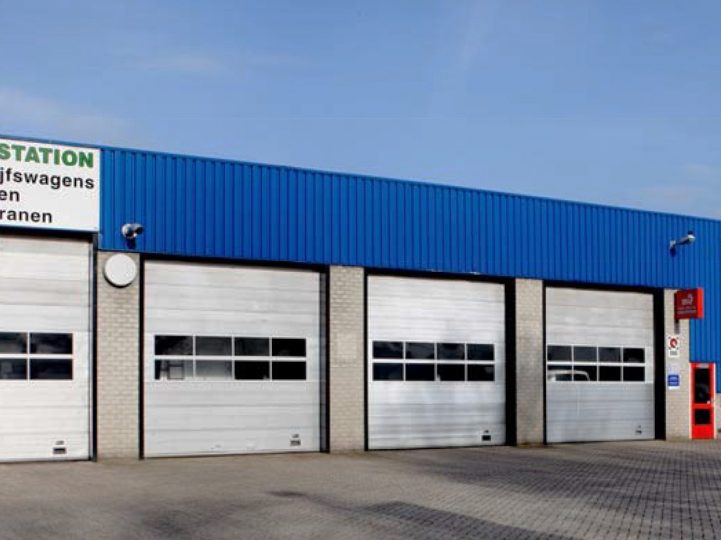 Old situation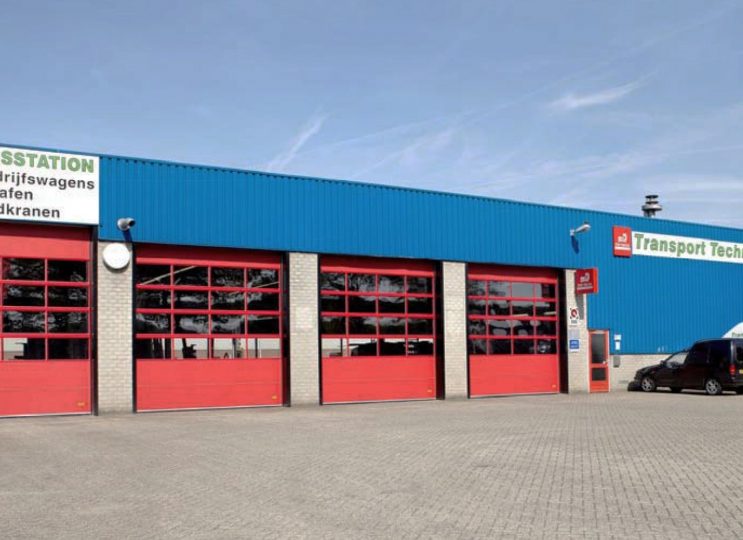 New situation
Design your own door
Design your own door online now choosing dimensions, style and accessories to suit.
You will receive a quotation to supply and install from your nearest dealer.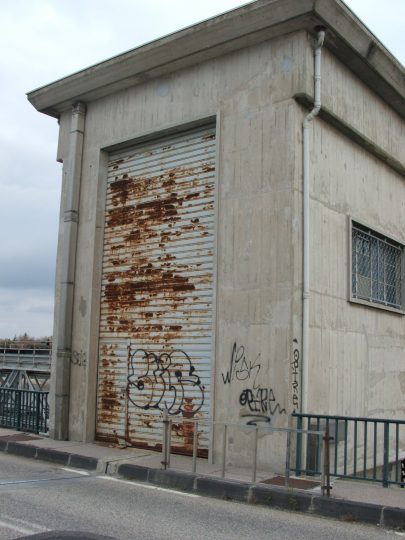 Old situation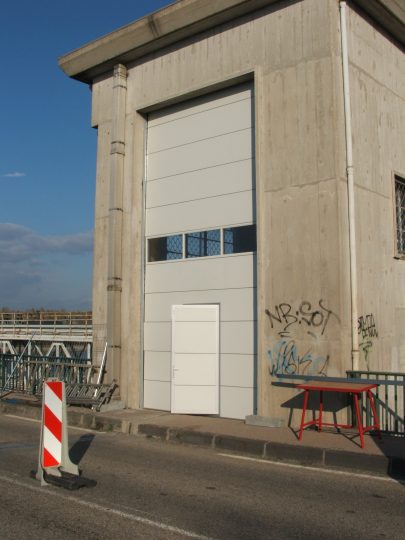 New situation