Summer season is burglar season
Commercial properties are an interesting target for burglars. Valuable equipment, supplies or raw materials can be good prizes for the burglars' guild. In the summer months there is less activity around commercial properties. Burglars like to take advantage of this. At least 40% of all entrepreneurs will sooner or later experience a burglary. Make sure to join the other 60% and make your doors burglar-proof!
You may have an alarm system and / or a security service to prevent burglary. But did you know that your company doors can pose a potential risk as well? In this blog some tips:
1. Prevent occasional theft
80% of all burglaries are occasional thefts. Your company door is open, nobody pays attention and the expensive tools or part of your stock are gone. Make sure your doors don't have to be opened unnecessarily. By choosing doors with an automatic lock when buying a new door, installing sufficient windows for good lighting and possibly a wicket door, your doors will never have to be open for a long time.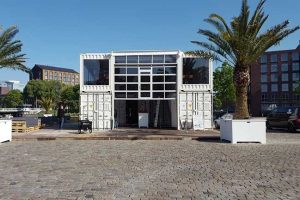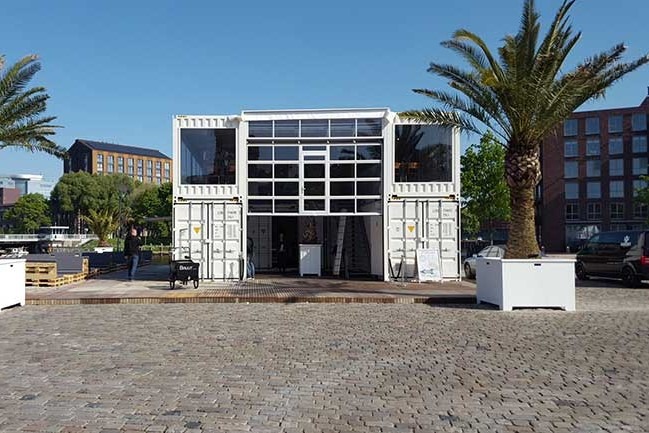 2. Always lock overhead doors
If you have a traditional overhead door that slides upwards over rails, pay extra attention. These doors are quite easy to open from the outside. Make sure that all your overhead doors are locked and appoint someone who is responsible for locking them. When installing a lock, make sure to protect the motor. When the door is locked it should be impossible to run the motor to avoid damage.
3. Choose a burglar-proof door when considering a new door
When choosing a new door, pay extra attention to safety. The Compact folding door for example is equipped with an anti-lift system as standard. The system, where hooks engage in the side rails, ensures that the door is always secured against lifting from the outside. The door does not need to be locked manually. Very easy, because you can't forget to lock the door.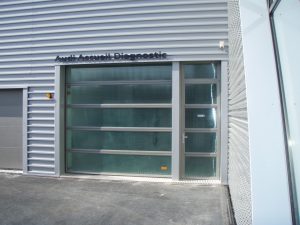 Do you have a lot of people walking in and out and is the door open a lot as a result? Then choose a wicket door in your door. This keeps your belongings out of sight of occasional thieves and gives them less chance to strike.
Choose windows if you need to be able to work behind your door. This prevents you from opening the door to let in more natural light. By placing the windows higher in the door, you block uninvited guests from looking into your building.
Also pay attention to the closure. The Compact folding door can be equipped with a faster closure and with an automatic closure. This prevents the door from being open for an unnecessarily long time. This is not only energy efficient, but it also makes it very difficult for burglars. Read more about these and other safety measures that the Compact folding door offers here.
We wish you a safe summer!