The Rolflex development team never stands still. Our developers are constantly working on improvements and innovations for the Compact folding door. In recent months, it appeared that the production time of the wicket door could be accelerated through a smart adjustment. This adjustment means that not only the production, but also the installation has changed. So, pay attention if you are going to install a new door with wicket door in the near future!
Work easier
After the adjustment, the installation of the wicket door is significantly different. Previously, the four lower panels were already pre-assembled, so they had to be placed on the trestles as a package and slid into the rails as a whole. Depending on the type of panels and the size of the door, this could be quite a tough job. That is now changing, because in the new method each panel is mounted separately. So, it's easier to work.
The installation
Every new door that we deliver is always accompanied by the correct wicket door installation manual. It clearly states that a certain sequence must be followed when installing a Compact door with a wicket door. This depends on both the hinge side and the opening direction of the wicket door. When determining the door variant, the door is always viewed from outside the room or building. Even if it is an external installation.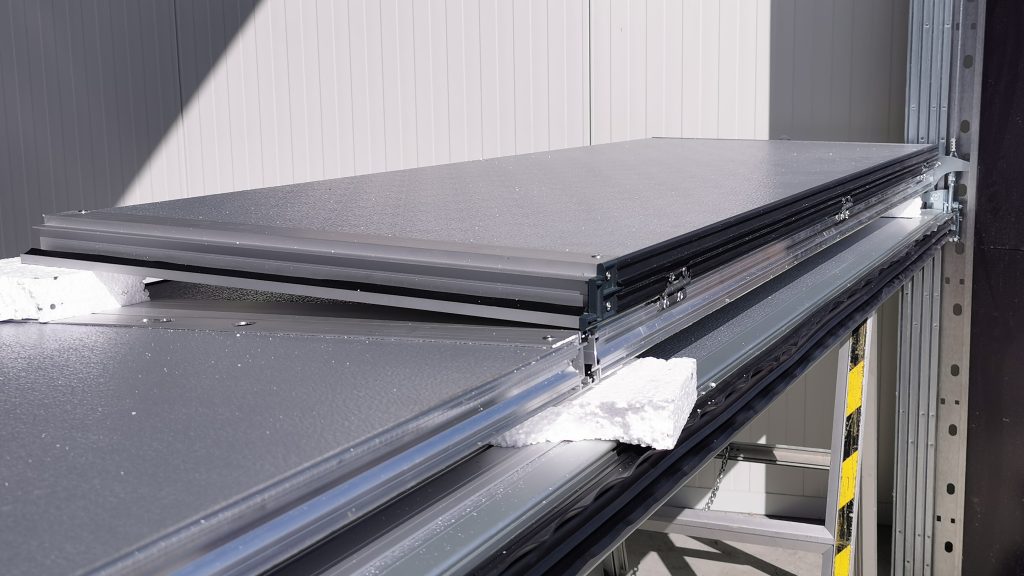 Curious?
Would you like to find out more about the new Compact wicket door or about installing the folding door in general? Our experts will be happy to advise you personally or by phone. You can also book a training at our Compact Academy. There we will show you exactly how the Compact door has to be installed. Simply make an appointment and visit us. We would be happy to show you our factory and explain everything about the folding door.