The owner of this villa in Kuwait is a lover of sporty luxury cars. As the owner of a service centre for sporty luxury cars, he already used Compact garage doors in his workshop. He is so happy with it that he also wants to use them as garage doors for his villa. This beautiful project was recently completed and we received a few photos of the doors from the dealer Gulf Automatic Doors. With one of his sporty cars in the foreground, of course.
Why did he choose this garage door for his villa?
This customer chose the Compact garage door in his workshop for two reasons. On the one hand, the space-saving folding system ensures that equipment and lighting in the workshop have the necessary space. This means that the lift can be fully extended and the door does not block the lighting, even when it is open. On the other hand, the beautiful workmanship played a role. The door is practically invisible because it has no unsightly ceiling rails or noticeable hinges. All attention goes to the beautiful cars that he takes care of, as can be clearly seen in the picture below (follow @rennsportkw)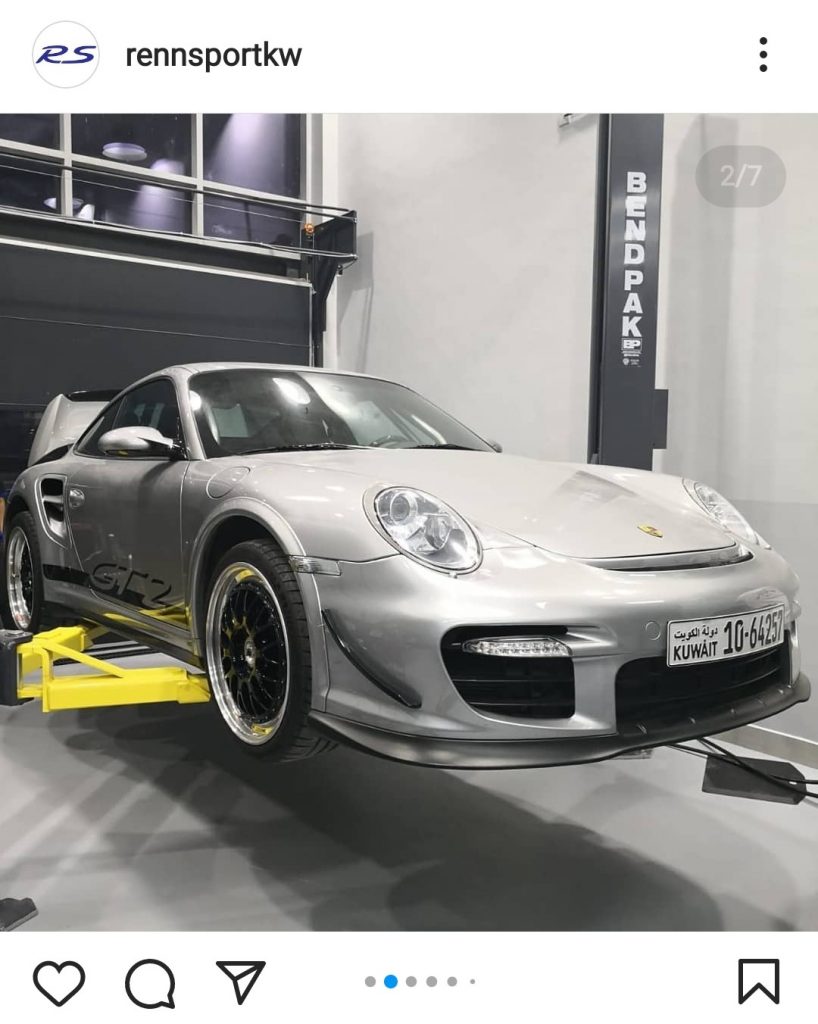 Check out this customer's full Instagram profile here.
The same reasons applied to the garage doors of his villa. The decisive factors were the beautiful workmanship and the freedom to use the entire space. He also wanted a wicket door for easy access to his garage. That is also possible with these doors.
Are you interested in this garage door?
Compact doors are made to measure in our factory in the Netherlands. You can put together your own door with the online configurator. Our competent dealers ensure professional installation and maintenance. Try the configurator now!