Specifications of the Compact door wicket door:
Material
Wicket door profiles are made of anodized aluminum.
Dimensions
Height (from floor level) 2100 mm
Please note that additional top spacing is needed for the wicked door:
Total extra space needed: 90mm
50mm for a more rigid bottom profile
40mm for a door closure installed on the bottom profile
The wicket door can be integrated in doors with a minimum height of 2400 mm and a maximum width of 6000mm.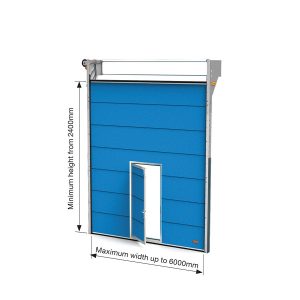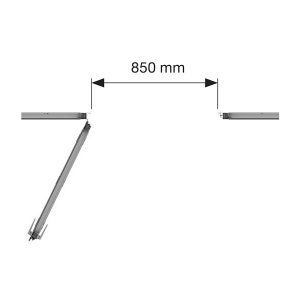 Closing the door
Lock in second panel
Rubber sealing in door frame
Door closer on bottom panel
Door catcher on top panel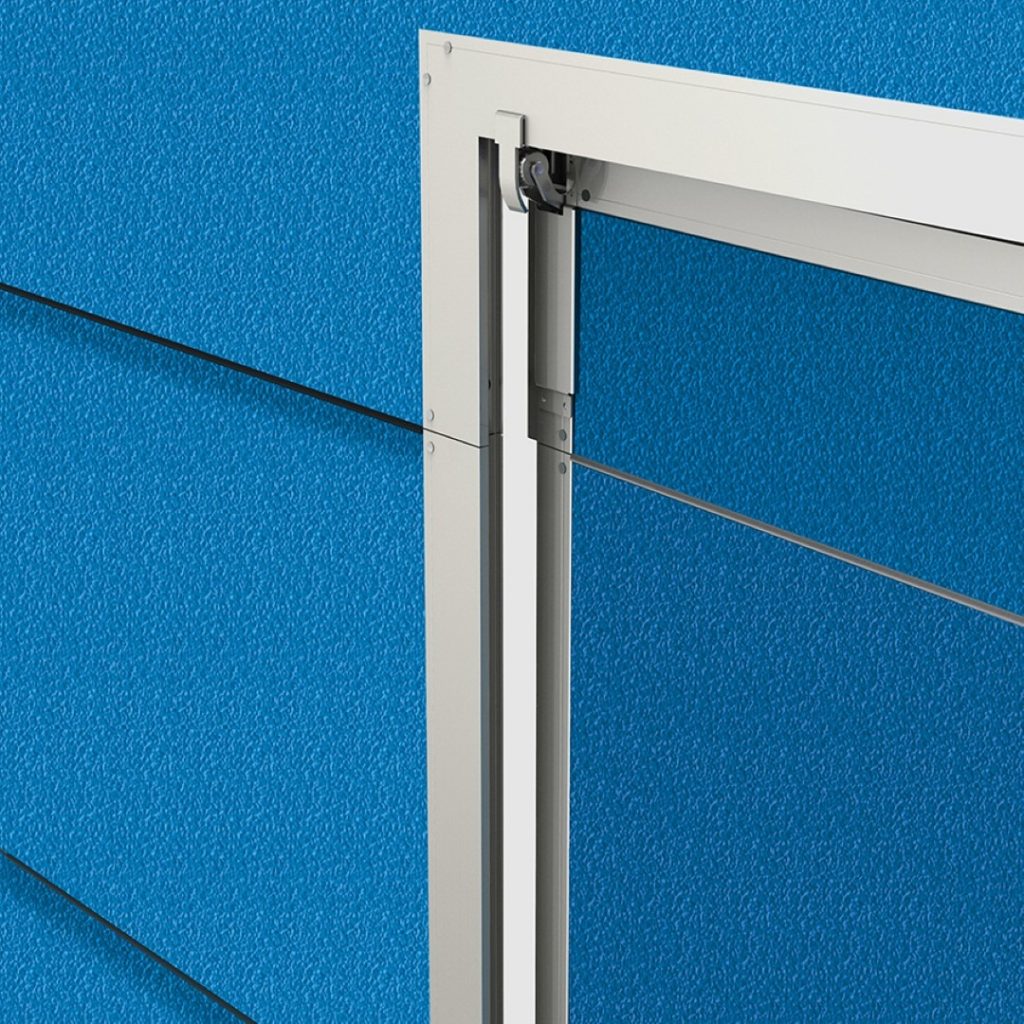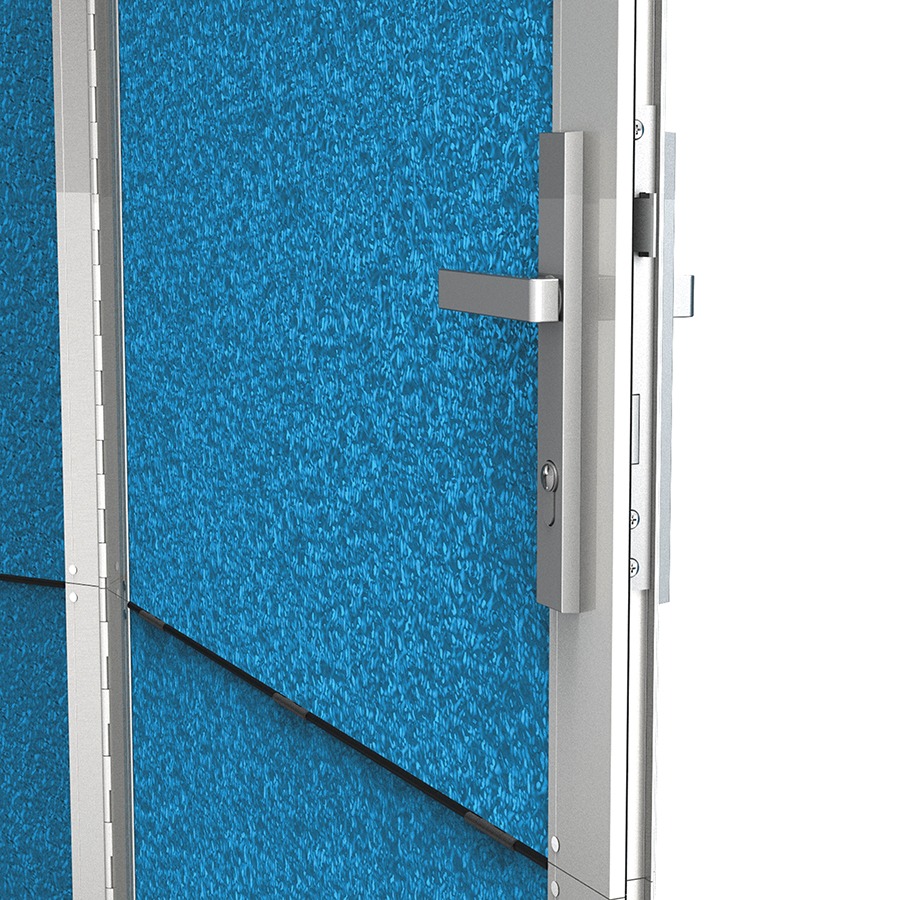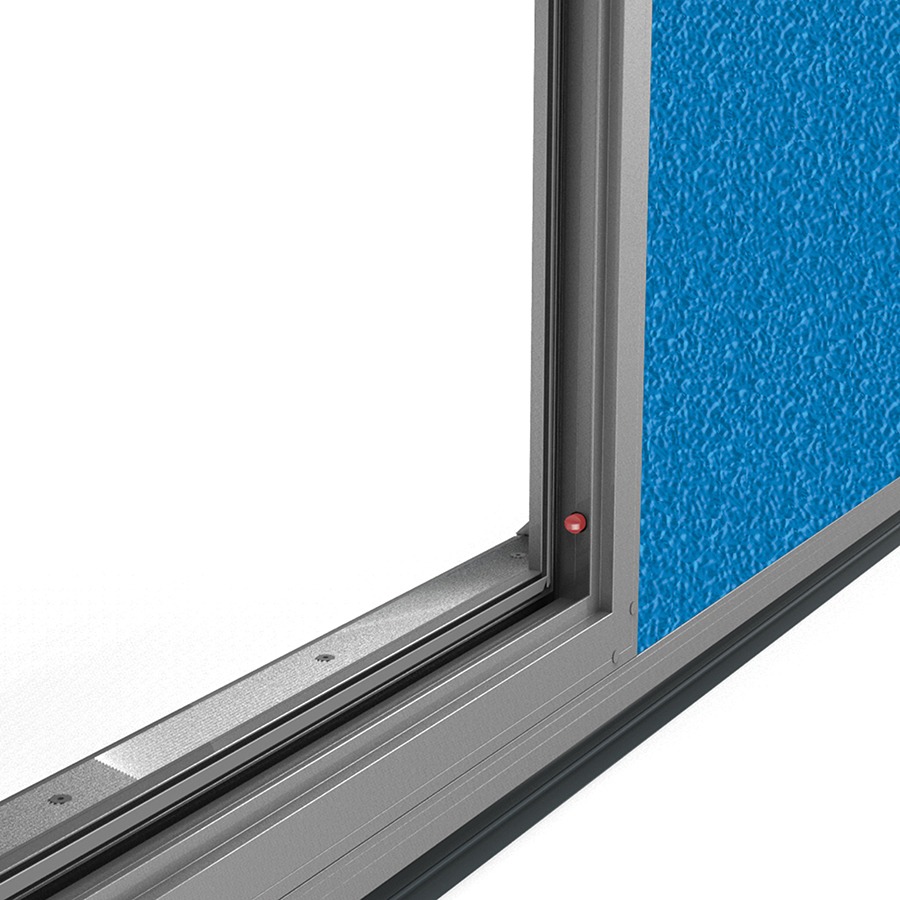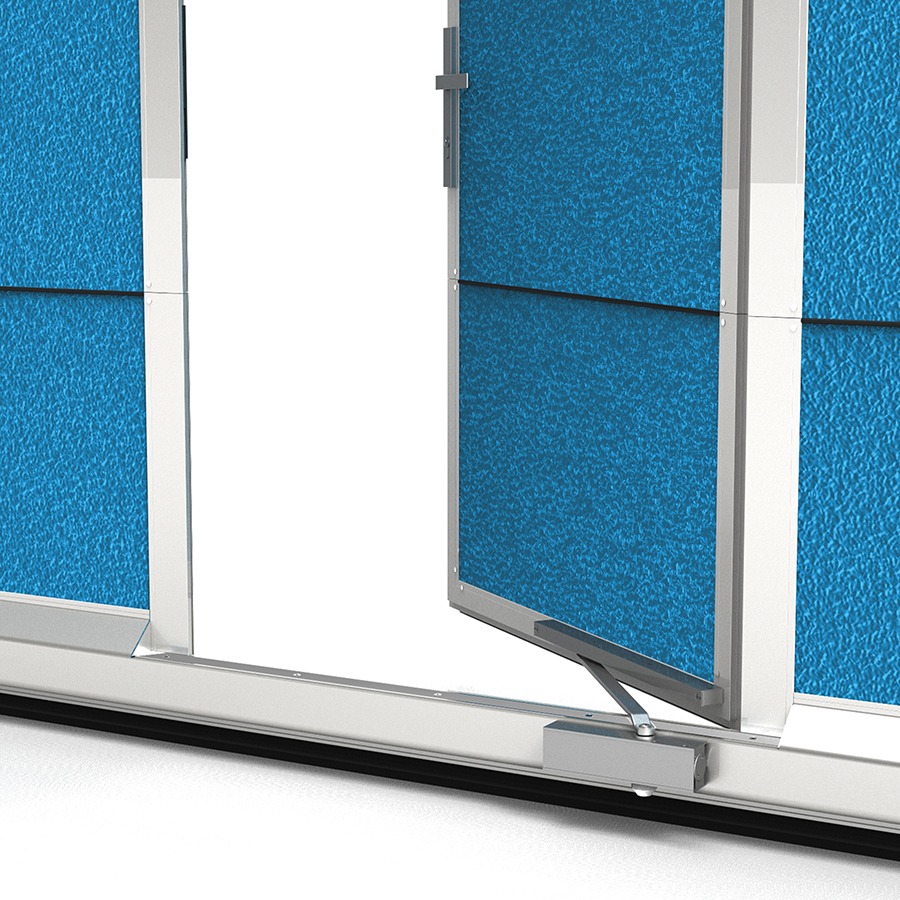 Safety
An electronic safety switch is integrated, to ensure the Compact door can only be folder up when the wicket door is fully closed.
Positions
Hinge position, opening position and position of the wicket door in the door blade can be defined when ordering. Discover all options here.
Position full vision panels
A wicket door in a complete full vision door is possible in doors up to 4000 mm wide.
When full vision doors are between 4000-6000 mm, the bottom two panels need to be sandwich panels for more rigidity.