We, Rolflex, have been making installation videos for our customers for a while now. With the installation videos for industrial doors we guide you step by step through the process of installing a Compact industrial door. Recently we added 3 new installation videos to our website. In these videos you will learn how to install the side motor, seals and safety devices of the Compact door.
Installation of the side motor
All Compact industrial doors have electric motors. Which motor is used for your door depends, among other things, on the weight and dimensions of the door leaf of the door. The side motor of the Compact industrial door can be universally installed on the left or right side of the door. If there is not enough space to the side, the motor can optionally be placed in front of or on top of the door.
Insulation values ​​of Compact industrial doors
All Compact industrial doors have good insulation and seals to protect your building against the outside climate. Depending on the material and the size of the door, the insulation values ​​of your Compact doors can vary. The various seals also provide good protection against moisture and temperature fluctuations.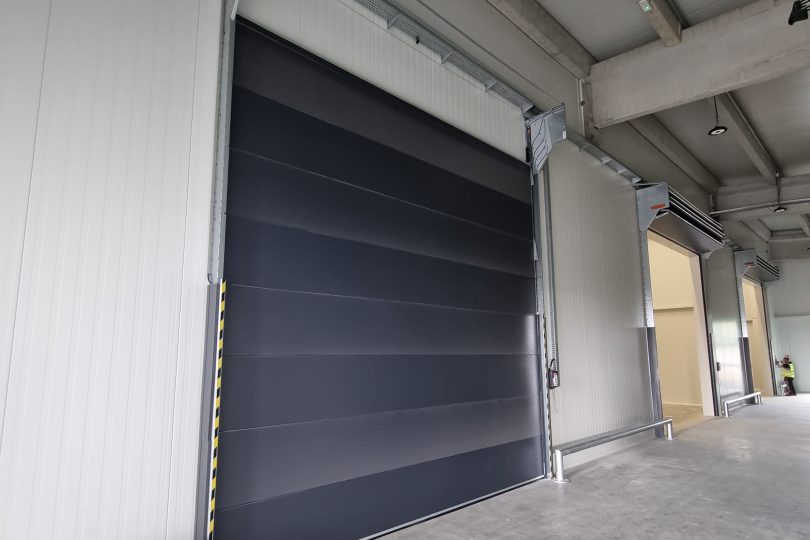 Safety features
Safety comes first at Rolflex. The Compact door has been developed with safety in mind, without compromising the reliability and ease of use of the door. Our Compact doors comply with the European safety standard DIN EN 13241-1 and the industrial doors have the CE label. There are both standard and extra safety features, which you can read more about here.
Installation videos
Our installation videos for industrial doors show you exactly how to install the different parts so that the parts work together and the industrial door moves smoothly. We are always making new montage videos and will inform you as soon as new videos are ready. You can always find them on this page.